Admissions Events & Dates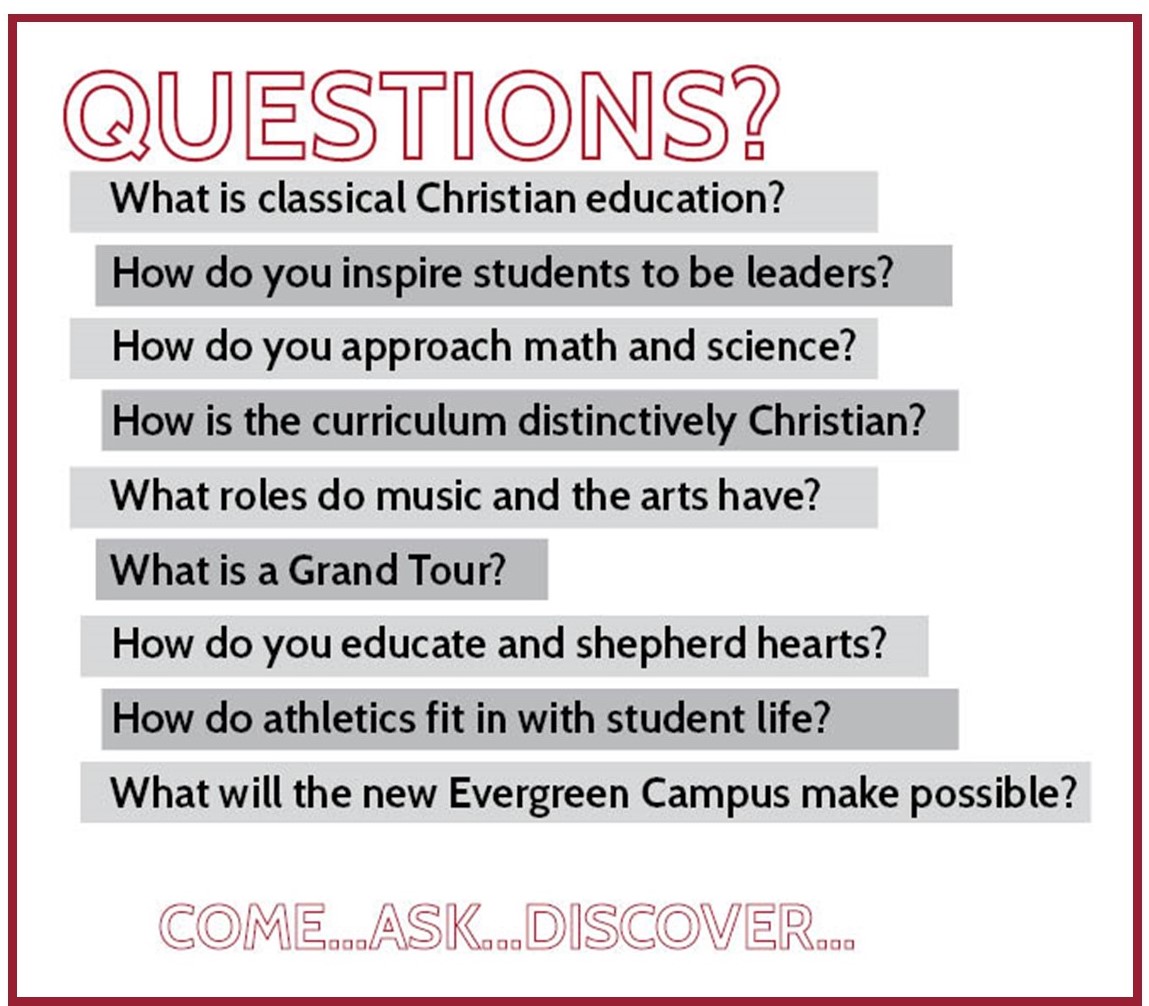 ADMISSIONS EVENTS
Brochures and stats can give you one version of the story of who we are. Rockbridge Academy is so much more than high test scores and accomplishments. Come see what a community of learners focused on Christ looks like on a typical day!
You're invited to experience Rockbridge Academy firsthand to understand the difference a classical Christian education can make for your child. During the 2020-2021 admissions season, we offer virtual events and in-person individual family tours.
Whether you are thinking of applying for the 2021-2022 school year or your child is years away from kindergarten, we would love to introduce you to our exemplary academic program and nurturing school culture!
OPEN HOUSES
Our Open House includes a meet and greet with the admissions director and administrators, a student-led campus tour, and a chance to learn in depth about our academic program and admissions process. Please feel free to ask questions as we get to know each other better.
We are thrilled to announce we are able to welcome a limited number of in-person visitors to our October Open House. In-person attendees must pre-register and agree to our COVID-19 Rules for Visitors. A Virtual Open House will be available live for families unable to attend in person.
OPEN HOUSE November 16(In-person event with virtual option)
10:00 AM live
PREVIEW NIGHT January 15, 2021
7:30 PM live
OPEN HOUSE March 23
10:00 AM live
TOURS
We are able to safely host individual tours in person with social distancing protocols in place. Please note that classrooms are limited to entry and only families with a scheduled appointment will be able to visit the school. If you wish to visit Rockbridge Academy in person, please register your interest. We will be in touch to acknowledge your request and schedule a mutually convenient time. Families will need to adhere to our COVID-19 Rules for Visitors.
VIRTUAL ADMISSION COFFEE
Join me for a virtual introductory coffee to learn more about Rockbridge Academy and the admissions process. Grab a cup of coffee and let's chat.