Open House and Events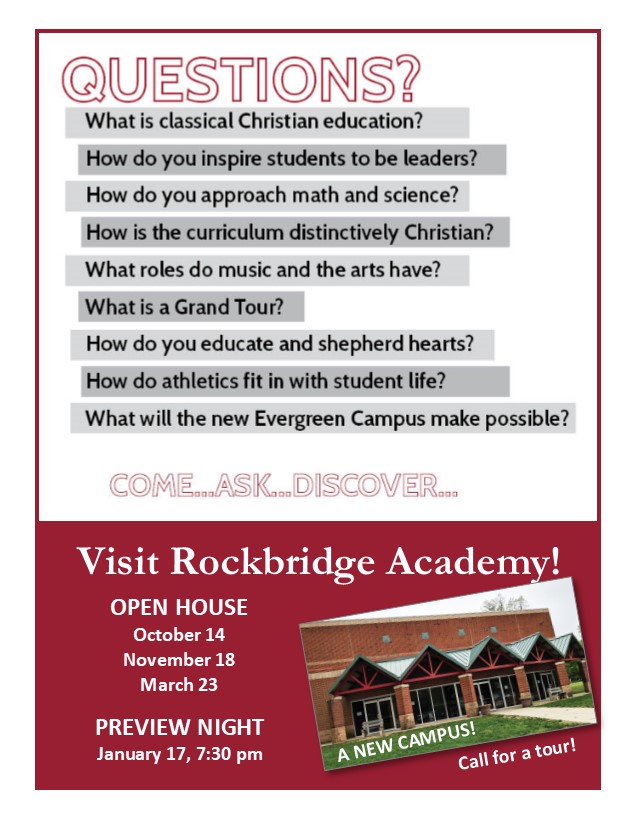 ADMISSIONS EVENTS
You're invited to come experience Rockbridge Academy to fully understand the difference a classical Christian education can make for your child. Whether you are thinking of applying for the 2020-2021 school year or your child is years away from kindergarten, we would love to introduce you to our new campus!
PREVIEW NIGHT
Preview Night is the main event for the admissions season, designed for prospective parents and students of all ages. Guests attending this very special event will learn everything there is to know about our school. The event features student demonstrations, administrator discussions, and a rhetoric student and teacher panel. In addition to meeting our delightful students, visitors will also have a chance to ask teachers, coaches, parents, and alumni how Rockbridge Academy makes a transformational impact on their students' lives.
JANUARY 17, 2020
7:30 PM
EVERGREEN CAMPUS
INTERACTIVE STORY TIME
Story Time offers children a chance to bring the story to life with hands-on learning activities and songs. Come introduce your little ones to the joy of reading! Story Time starts at 10:00 am with a variety of hands-on activities and crafts to follow. The winter story will be The Mitten. Children 6 years old and younger are invited with a parent.
Story Time will be at our new campus: 680 Evergreen Road, Crownsville, MD. For more information, call 410-923-1171 or email admissions@rockbridge.org.
JANUARY 9, 2020
MARCH 12, 2020
10:00 AM
Evergreen campus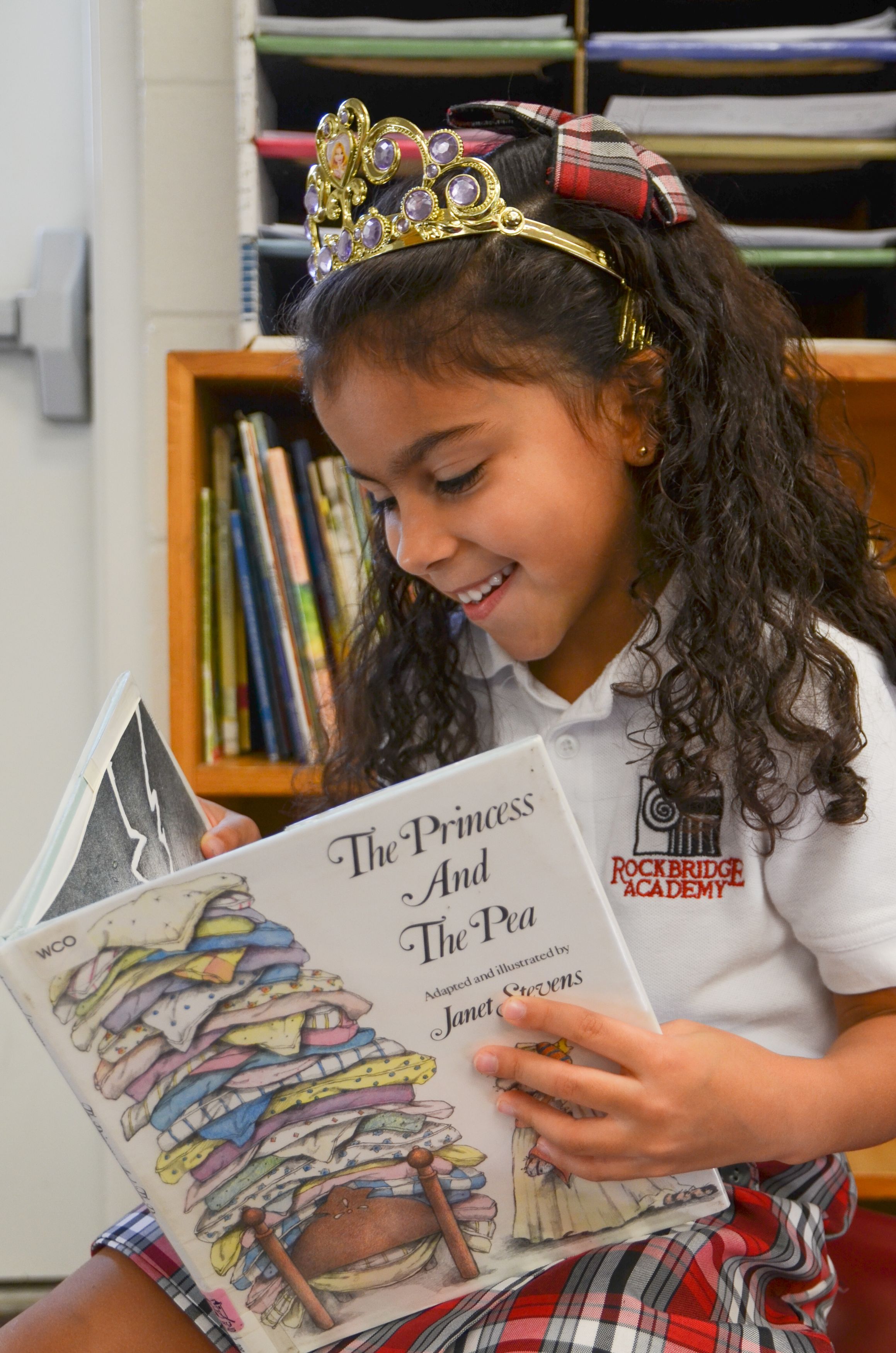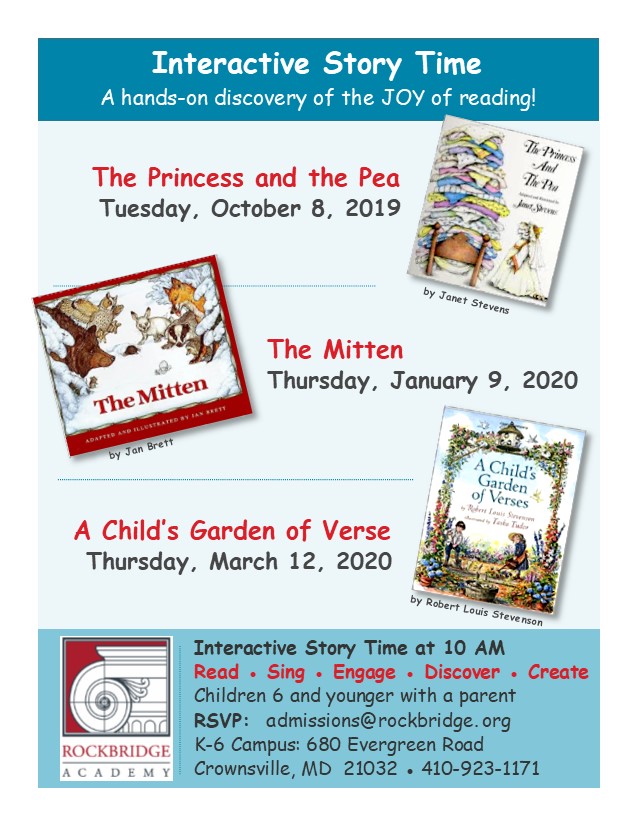 OPEN HOUSE
Brochures and stats can give you one version of the story of who we are. Rockbridge Academy is so much more than numbers and accomplishments. Come see what a community of learners focused on Christ looks like on a typical day!
Our open house includes a meet and greet with the admissions director and administrators, a campus tour with visits into K-12 classrooms, and a chance to learn in depth about our academic program. Please feel free to ask questions as we get to know each other better.
MARCH 23
9:00 AM – 2:00 PM
Evergreen Campus