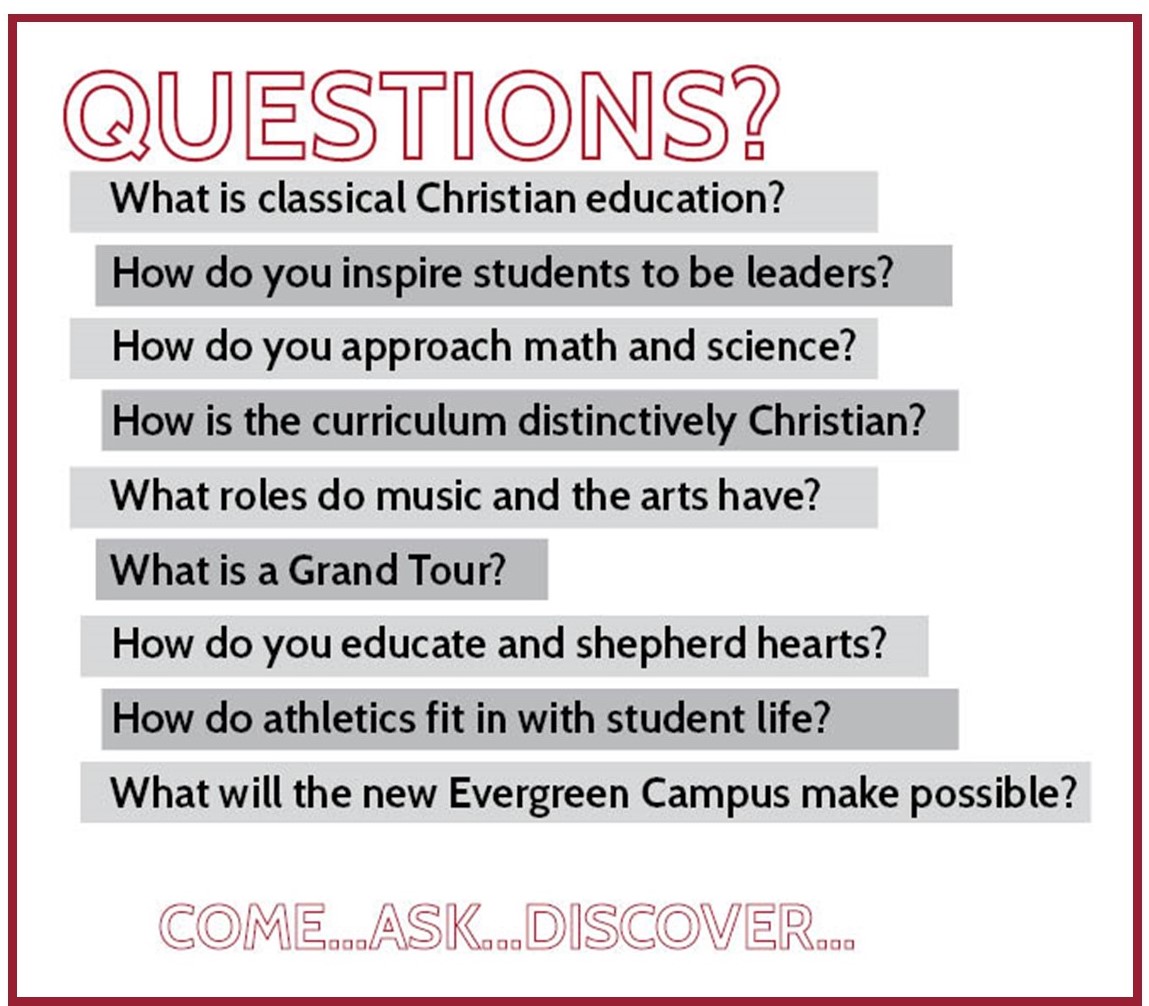 ADMISSIONS EVENTS
Brochures and stats can give you one version of the story of who we are. Rockbridge Academy is so much more than high test scores and accomplishments. Come see what a community of learners focused on Christ looks like on a typical day! Whether you are thinking of applying for the 2022-2023 school year or if your child is years away from kindergarten, we would love to introduce you to our exemplary academic program and nurturing school culture!
You're invited to experience Rockbridge Academy firsthand to understand the difference a classical Christian education can make for your child. We are delighted to offer in-person individual family tours.
INDIVIDUAL FAMILY TOURS
Students actively engaged in the classroom. Friendly teachers who love what they do. A space for you to grow with us. Take the first steps toward becoming a Rockbridge Scot!
Individual family tours give parents and students a thorough look at what makes a classical Christian education at Rockbridge Academy unique. We are proud to call Evergreen Campus home and look forward to welcoming you.
If you wish to visit Rockbridge Academy in person, please schedule an appointment. Please note that only families with a scheduled appointment will be able to visit the school.
VIRTUAL INFORMATION MEETINGS
We are delighted to offer a variety of individualized opportunities to help you get acquainted with Rockbridge Academy. You may choose a virtual information meeting with our Admissions Director, Julie Marsh, who will be able to guide you though the process and answer any questions you might have.
Why Rockbridge Academy?
INDIVIDUAL FAMILY TOUR
VIRTUAL INFORMATION MEETING
Schedule your meeting with the Admissions Director.
Roy Griffith, headmaster, shares our core values, acknowledging that our identity as a school flows from one person, Jesus Christ.