Rockbridge Academy Community Symposium 2023
Each year, Rockbridge Academy invites a guest lecturer to speak to our parents and the broader community on topics relevant to educating the heart and the mind. This year we are pleased to welcome Dr. Carolyn Weber as our guest speaker.
Join us at Rockbridge Academy, 680 Evergreen Rd., Crownsville, MD 21032, on Thursday, January 26th (doors open at 6:30pm).
Dr. Carolyn Weber is an award-winning author, popular professor and international speaker on the intersections of faith, literature and culture. She holds her B.A. Hon. from Huron University College, Canada and her M.Phil. and D.Phil. from Oxford University, England. She recently relocated to the Nashville, TN area where she enjoys teaching at New College Franklin and working with the creative community involved in faith, literature and film. Her book Surprised by Oxford, which won the Grace Irwin Award, the largest prize for best Christian writing in Canada, is now being made into a feature film. Holy is the Day: Living in the Gift of the Present was short-listed for the same prize, and won the faith living category. She will be sharing with us about the astonishment of unexpected beauty. Dr. Weber resides in the country with her husband, four spirited children, and grandma, along with their animal menagerie.

RSVP here to enter a drawing for a signed copy of Surprised by Oxford ! (Winner must be present at the event to claim the prize.)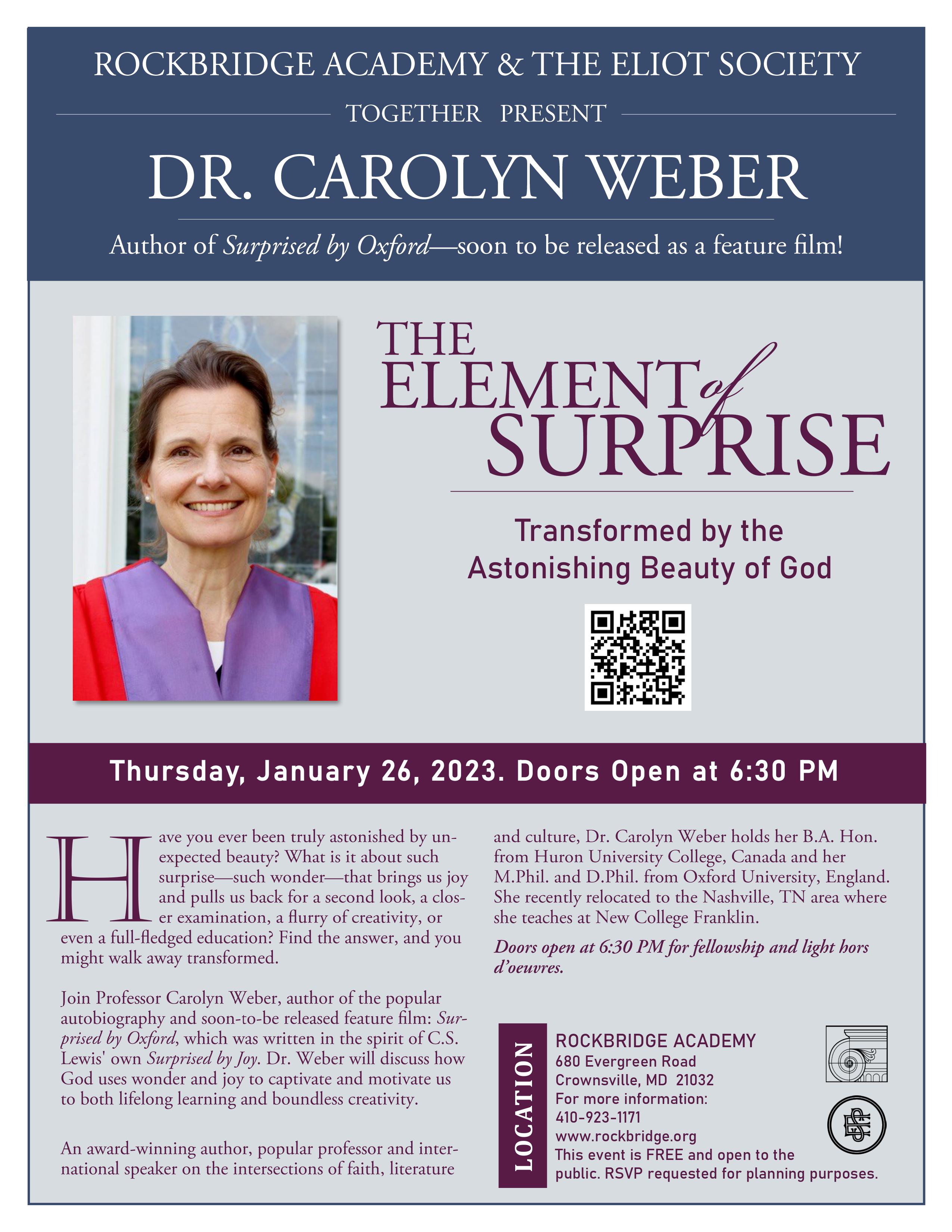 See below for past guest speakers.