Spring Concert 2019
On Tuesday evening, May 7, 2019, we had the privilege of holding our first Spring Concert at our very own home at the Evergreen Campus. The auditorium was filled with 800 chairs, and there was room for the whole community! We gave thanks to the Lord for goodness, and we sang praises to His name.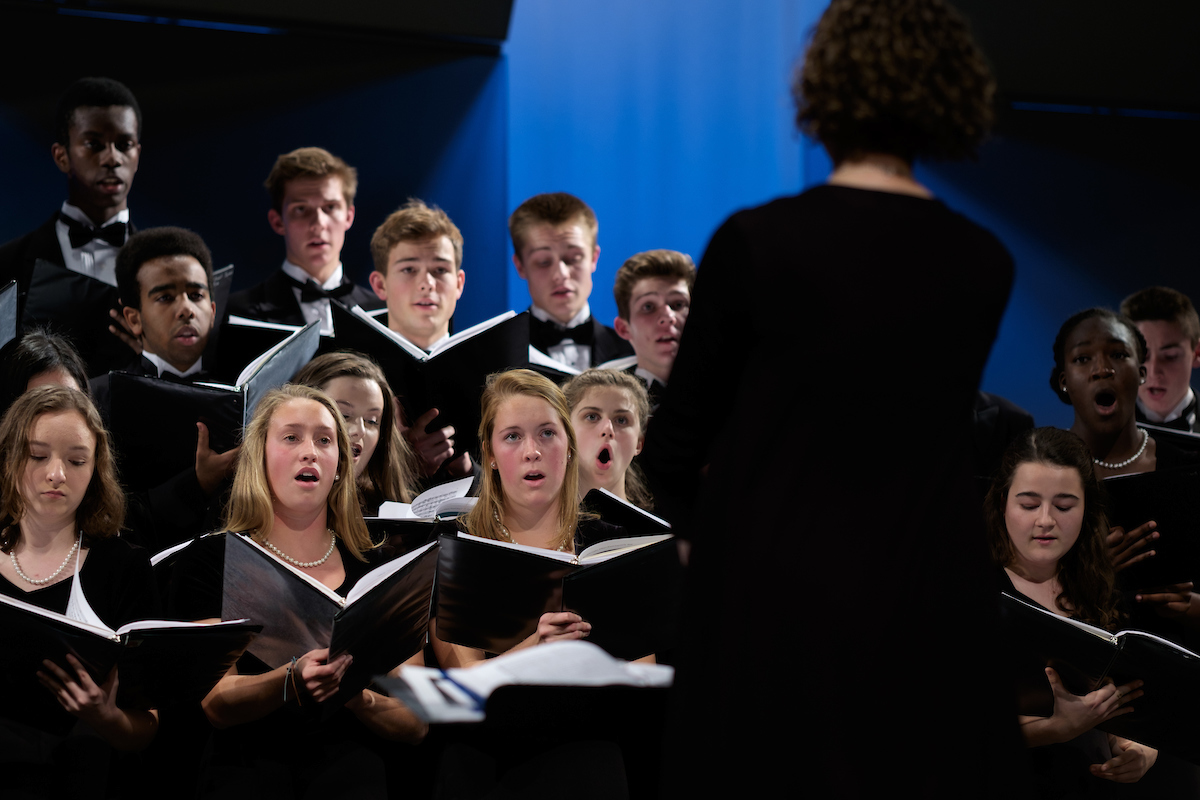 All students in grades K-6 study music as a part of the established curriculum. This study comprises music history and theory, as well as singing and reading music. Students in grades 4-6 have the option of participating in the Rockbridge Academy Singers, an auditioned SSA choir.
In grades 7-12, students choose their elective from a wide array of choices, including Concert Choir. The Rockbridge Chorale is comprised of students in grades 7-9. This SATB choir performs at the school's Christmas and Spring Concerts and makes an annual visit to a local retirement community. The Rockbridge Kantorei is comprised of students in grades 10-12, and this SATB choir performs at the school's Christmas and Spring Concerts, as well as a variety of school events including Veterans Day, MUSE, Grandparents' Day, and graduation. Both choirs also complete in county choir competitions and routinely attend Music in the Parks events encompassing juried performance and a day at the amusement park.
Participation in Rockbridge Academy Singers, the Rockbridge Chorale, and the Rockbridge Kantorei requires the purchase of proper attire. Parents will receive information on ordering choir attire at the beginning of each school year.