Rockbridge Academy Blog
Posts Tagged "tips"
September 01, 2020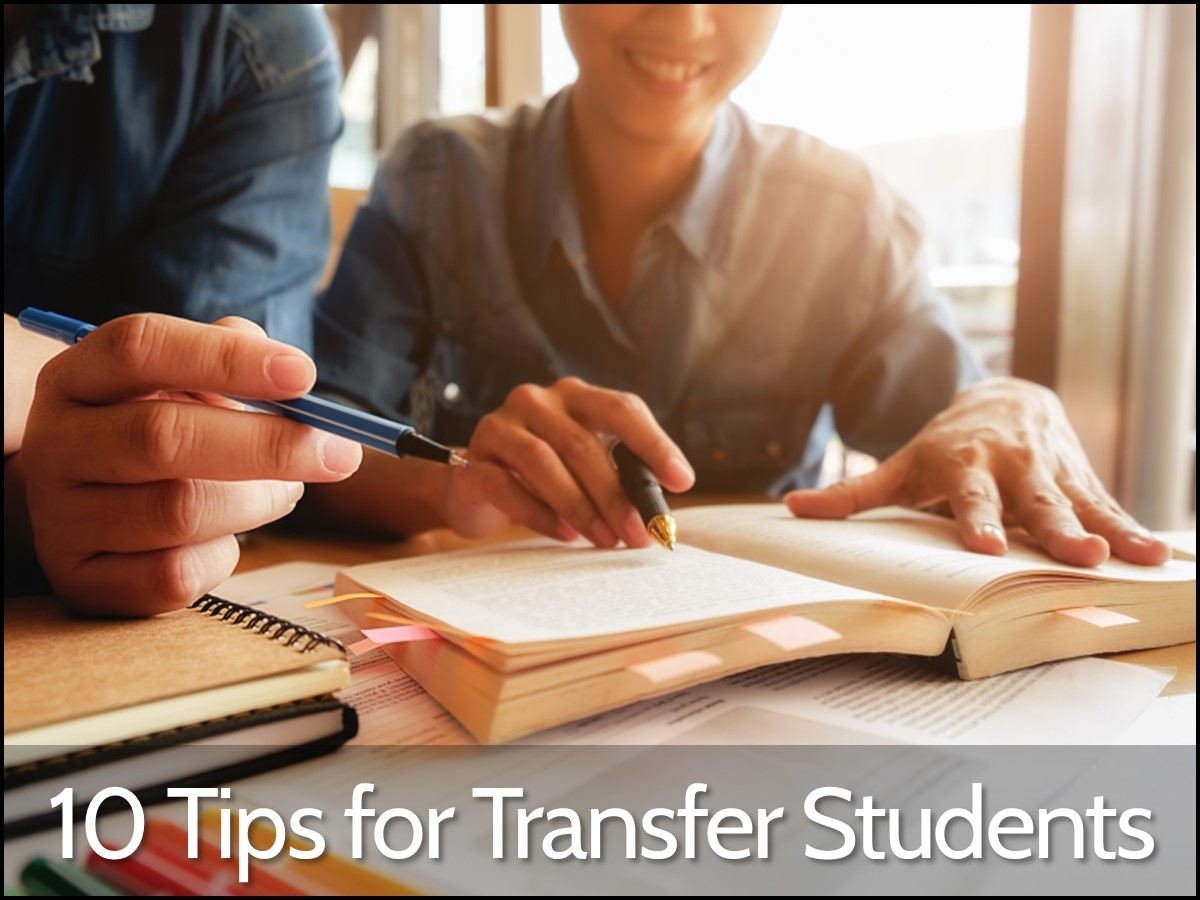 "Dear Scots,
I'm new at Rockbridge Academy this year, and I'm so overwhelmed! I want to feel at home here, but I'm not sure how. Where do I start?
Signed, a Terrified Transfer Student."
If you're new at Rockbridge, you're probably wondering what you should make of unfamiliar traditions, the infamous "graded discussion," and those perfect students in plaid uniforms? Well, when we were transfer students, our questions were your questions. But as we've learned, Rockbridge Academy isn't as scary as it might sound. Our school loves to welcome new students, no matter the grade. You might feel a little out of place at first, but don't worry. Soon, you'll feel like you've always been a Rockbridge student. Here are ten simple tips to help you get started.
1. Say Hi. Don't be shy— say hi! Chances are, others will greet you right back. Introduce yourself to as many people as possible: Grammar students, teachers, and even upperclassmen! (We'd love to meet you!)
2. Meet a Future Classmate. At Rockbridge, new students are usually paired with another student in their grade. This Mentor guides you through your classes, explains Rockbridge traditions, and helps you feel included. Reach out to your Mentor and hang out before school begins. That way, you'll already know someone on the first day! If you know another student from extracurricular clubs, sports, or church, talk to them as well.
3. Ask Questions. Both in and out of the classroom, someone might bring up a term, activity, or place you've never heard before. But don't worry, no one expects you to know everything right from the start. There's probably a classmate or teacher around who would be more than happy to explain it to you.
4. Don't Be Afraid of the Teachers. Before you get to know them, the teachers might seem super intimidating— or maybe just super smart. Don't forget: teachers were once students, too! They're here to help you learn, and they want to see you succeed!
5. Learn About the Traditions. Captain's Cup, Spirit Days, Variety Shows and Musicals. Rockbridge is a unique school and it has a lot of unique traditions as a result. Participating is a great way to meet other students, have fun, and become part of the community. Hopefully, we'll soon be able to pick back up on some of our events or perhaps we'll carve out some cool new socially distanced ones!
6. Get to Know the Classical Slang. If you didn't attend a classical school before coming to Rockbridge, some of the terms we use might be new to you. Just pay attention to how these new words are implemented and don't be afraid to ask a teacher or student if you are confused!
7. Take Advantage of Service Time Tutoring. On the doors of some Upper School classrooms, you'll see brightly colored pieces of paper with "15 minutes could save you 15% or more on your next test!" blazing across the top. Take advantage of the free help from older students during service time.
8. Jump into the Graded Discussions. I know, I know, graded discussions sound intimidating. But at the end of the day, your teacher and classmates are there to help you. The best thing you can do is jump right into the discussion. You might not say all the right things—no one does—but once you've become part of the conversation you'll find it much easier to participate.
9. Speeches Aren't Scary! Speeches are important at Rockbridge, and they really aren't as scary as they sound. Take a deep breath, present your piece, and ask for a teacher's input afterwards. Your classmates have been presenting for years, and they still aren't perfect! Learn to see speeches as a way to communicate, not as a daunting task that could make or break your grade. Plus, giving speeches in school will prepare you for job interviews, contests, and college!
10. Join in! One of the best ways to jump into the Rockbridge community is to join a sports team, club, or prayer group. Rockbridge also offers clubs ranging from Service Club to Poetry Club to Students for Life. These activities are all great ways to build friendships outside of the classroom, especially with students in other grades. Hopefully, regular activities will resume soon! We'll have to all be creative about finding more ways to connect!
Starting at a new school is daunting, but at Rockbridge Academy, current students make every effort to help you become part of the community. We strive to form relationships that go far beyond the classroom. Ecclesiastes 4:9-10 says that "two are better than one, because they have a good reward for their toil. For if they fall, one will lift up his fellow." At Rockbridge, you will be surrounded by people who want to lift you up. When you walk through those doors on the first day of school, you are not only entering a new school, but a new community that wants to guide you and help you flourish.
Chloe DuBois, '21, is a military brat, wannabe Narnian, and daughter of the King on a quest to further His kingdom through her stories. When she's not writing, you'll find her poring over poetry, hoarding notebooks, and daydreaming about forests far away.
Olivia‌ ‌Reardon,‌ ‌'22,‌ ‌loves‌ ‌to‌ ‌write‌ ‌and‌ ‌can‌ ‌usually‌ ‌be‌ ‌found‌ ‌reading‌ ‌a‌ ‌good‌ ‌book.‌ ‌She‌ ‌is‌ ‌part‌ ‌of‌ ‌a‌ ‌dance‌ ‌company‌ ‌and‌ ‌enjoys‌ ‌spending‌ ‌time‌ ‌with‌ ‌friends‌ ‌and‌ ‌eating‌ ‌ice‌ ‌cream.‌