Rockbridge Academy Blog
The Story of Our Experiences Told Through Music
May 05, 2021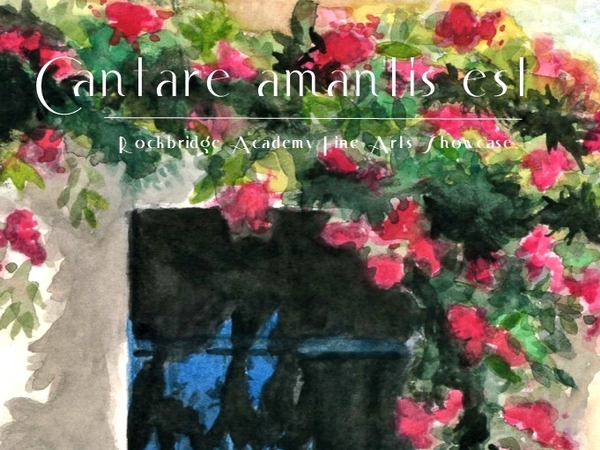 Cantare amantis est~Only the one who loves sings~St. Augustine
2021 marked the first time that Rockbridge had to cancel their annual variety show, inspiring Mandy Ball, music director, to invite students to participate in a musical retrospective show. On May 18, students will perform a collection of acts which musically interpret the story of their experiences over the past year.
Students have selected a wide range of acts which vary from an a cappella ensemble to dancing to songs from popular musicals. The event will be combined with the upper school spring concert and the Rockbridge Academy Art Exhibit will be open to an audience with limited tickets available, at Rockbridge's Evergreen Campus. The combined event is being called the Fine Arts Showcase—a musical, spring concert, and art show in one event. Staff are also investigating the possibility of live streaming the show, for which the details are to be determined.
Ball spoke about her vision for the students' project, saying, "I was hoping they would try to express musically some of the harder aspects of COVID and quarantine and the summer of 2020 because we really went through a lot as a culture." In particular, the acts share students' reflections on quarantine and the summer's tensions resulting from racial injustice. She said that students expressed interest in this idea when she floated it to them, saying, "They seemed to really like that idea of expressing things that they felt during COVID, but also being able to perform a wider variety of styles than we normally would be able to do in a spring concert."
For seniors who have been participating in Rockbridge's music and theater performances for a long time, this provided them the opportunity to have one last hurrah. "I've been doing theater stuff for years now and without something like this there would have been no closure to that," said Sean Fitch, senior.
Leah Ball, senior, also echoed this thought, saying, "It really is a gift that we're able to perform."
Tomi Akinyelu, junior, expresses her thoughts about the show, saying, "It seems like a really fun way to give joy to the community during COVID because we can't meet and do things that are too big." In addition to this being an opportunity for students to tell their stories, hopefully it will bless the broader community as well, by providing a unique artistic perspective of the past year. "I hope that people will be able to look back on this whole COVID period and recognize the good parts of it, the funny parts of it, the parts in which we needed to listen and learn, and the parts where we looked forward to hope," she said.
Throughout this past year, many have seen that even when we are surrounded by unexpected challenges and loss, taking the time to focus our thoughts on appreciating the beauty around us is well worth the effort. Ball described the value she saw in performing this show, saying, "I think it's important to keep fighting for beauty when everything around us looks ugly." She further spoke on this point, saying, "It redeems them in a way, while still honestly giving expression to the pain and sadness that created them."