Rockbridge Academy Blog
September 27, 2023
Abide in me, and I in you.
As the branch cannot bear fruit by itself, unless it abides in the vine, neither can you, unless you abide in me…This is to my Father's glory, that you bear much fruit, showing yourselves to be my disciples.

John 15:4, 8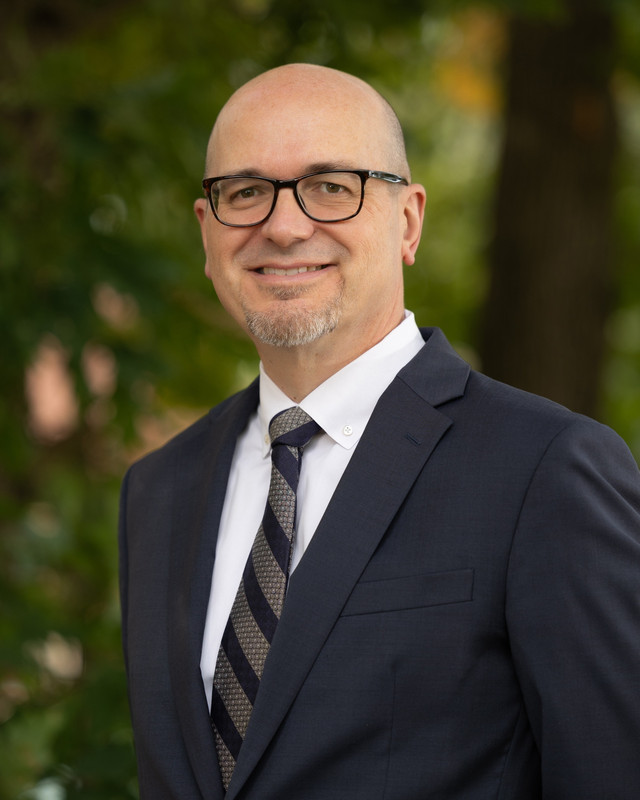 It's official. School is underway. New friends, new teachers, and new things to learn. Back-to-School Night heralds the fall equinox. Shorter daylight hours and earlier bedtimes are now the rule of life. The devil-may-care pace of summer is a distant memory, giving way to a repeating regimen of alarm clocks, car-pools, task lists, packed lunches, homework, and that much welcomed head-on-pillow moment at the end of each day.
To be sure, the sober reality here at the close of September is that we're not talking about just one day. This same rinse-and-repeat cycle lasts until the end of May. And while some of us thrive in the routine that comes after Labor Day, for others, well …not so much. More than one kindergartener riding home in the car from their first day of school has been known to say, "Well, kindergarten was fun, Mommy, but what are we doing tomorrow?"
Returning to the "dailies" of back-to-school life, however, has one spiritual benefit for both students and adults. It creates a perfect opportunity to test how well we are truly abiding in Christ. There's nothing better than a well-oiled routine to tempt us into striving in our own strength. Before we know it, having let go of the Vine, our hearts dry out, and the fruits of our labor sour and shrivel.
This is true for students as well as adults. If you notice the next fifth grade Latin quiz becoming a source of inordinate anxiety, or a speech deadline for a teen is growing into a mountain too steep to climb, examine their vine. If the novel for Lit class has become a job rather than a joy, or you find that math homework has settled into a nightly wrestling match, take time to examine the root. Too easily, our yokes become uneasy and all burdens turn to fright.
All the while, Jesus bids us to abide in the Vine and recoup peace and flourishing. But what does "abiding in the vine" even mean? It is an abstract metaphor for adults, much less for children. How, in the tangle of it all, do we return to being disciples, students of Christ?
Calibrating our Speed
One way to stay connected to Christ in the day-to-day is to calibrate our speed. Think about it this way. Delicious fruit can only grow at the speed at which God designed. Tomatoes on a vine take 20-30 days to fully form from the blossom, then another 20-30 days to ripen. Barring weather and soil differences, that means seedlings planted in early May won't have fruit ready to slice for your summertime cheeseburger from the grill until Fourth of July. God has hardwired the speed of ripening tomatoes on the vine. We should challenge our children and ourselves to think the same about any activity of our day if lived in the vine of Christ. If we want to abide with Jesus, we need to match His providential pace. The book of Galatians calls it, "keeping in step" with Him.
For example, remind your children that we typically do math homework every night because it takes time and repetition to master. God made it that way. Resolve to do math at His pace so that He can take part in the work with you. Ask yourself practically, do I pray with my child as they sit down to do math homework, and do we ask for the Lord to light the path? God wants to answer that prayer, and He is faithful to do it… even on nights when the math gets crunchy. Likewise, encourage a slow reader that such slowness is not necessarily abnormal. The ultimate goal, even for the bibliophiles among us, is to read carefully enough to enjoy the story as it reflects off what we know about God's Word. Suddenly reading is an adventure.
In the same way, when art students sit down to draw at Rockbridge Academy, they are always reminded to move their eye carefully and, "draw what they see." They are to observe what the Lord has created and allow brain and pencil to connect. Only then will line begin emulating reality on paper. Developing a capacity for keen observation like this is itself a lost art. I guarantee cultivating a pace for observation, even through sketching, will make them better scientists, better theologians, better problem solvers, not to mention better listeners in important conversations.
Shifting Gears
This does not mean, however, that God intends everything to be done at a horse-and-buggy pace. He makes different tasks to be done at different speeds. When racing for the ball on the soccer field, the athlete always determines to get there before the opponent. And the God who makes lightning flash and horses gallop is cheering them on. Similarly, when your seven-year-old empties the trash after dinner, remind him that Jesus, "set his face like flint" toward his task in Jerusalem, so likewise be intentional. Again, the point is not fast or slow, but that we are students of His pace.
Keeping in step with Christ and matching His pace, therefore, means the ability to shift gears. While any student will rush about to get ready for school in the morning, helping them learn the discipline of setting aside 5 minutes or more to get alone by themselves, open their Bible, and downshift to the speed Jesus set for humans to read with contemplation takes practice for emerging adults.
Godspeed
To say it simply, we begin to abide in Christ when we learn to do things at Godspeed (literally at God's speed). Godspeed is an archaic blessing of farewell that comes from the Middle English phrase God spede you ("God prosper you"). It is a direct nod to the New Testament idea that a prosperous life is one lived in the Vine. When we match our speed to His, we become a student of Christ and find that the God of the Universe delights to run alongside us.
One of the best pictures of this is when our top varsity cross-country runner takes on the assignment of setting the pace for a novice at practice. In generous humility, the fastest runner on the team comes alongside the slowest and least trained, running slightly above the lagging runner's pace, lending guidance, hope, and the will to finish. Instead of quitting, a novice runner will keep in step with a champion. Isn't abiding in the Vine just that? As we trust Christ enough to match our pace to His, He promises to come alongside and patiently lead us to a faithful finish. And often, it's there we find more fruit than we had ever imagined.
There have been many disparate streams flowing into my greater understanding of abiding in Christ with Godspeed, not the least of which is that this wonderful word has been the often-repeated blessing of our friend and colleague, Nathan Northup. For the almost two decades that Nathan walked the halls of Rockbridge Academy, he is most often remembered for uttering this blessing to colleague and student alike. In addition, personal rumination on John 15 over the summer has been a poignant source of understanding that the act of discipleship flows from the act of abiding, matching my pace to His. I commend John 15 to you for further study. Finally, there is also a great resource I recommend to our community. Godspeed: The Pace of Being Known is a wonderful Christian video documentary out there that is worth a look.
It's going to be a great school year. Personally, I look forward to becoming a better student of Christ, and I pray the same for all of us.
Godspeed!
May 17, 2023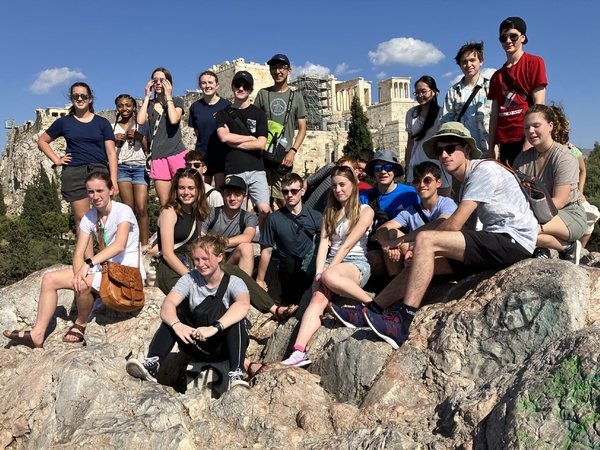 It is the trip everyone looks forward to from kindergarten, the capstone of classical Christian education at Rockbridge Academy: Grand Tour. Grand Tour is a seventeen-day trek through some of the most historic places in Greece and Italy, where we spend nights in seven different hotels and a ferry, eat amazing food, and experience ruins, churches, museums, and breathtaking views. I'm grateful for the incredible experiences and learned valuable lessons along the way.
1. The priorities of man have not always been the same.
What a society creates says much about what they value. For instance, the Parthenon is a Greek temple in Athens whose construction began in 447 BC and is mostly still standing today. Clearly this temple was built to last. Many of the cathedrals, chapels, and basilicas we see in Italy are multiple centuries old and still in use today. We don't have anything like that in the United States. In fact, we usually have the exact opposite. Our culture values efficiency, not longevity. We mass produce cookie-cutter houses in huge neighborhoods, get our coffee in cardboard cups without leaving our cars, and Amazon Prime just about everything. It is easy to forget that our priorities were not always the priorities of the past and still aren't the priorities of people in other parts of the world. I went to restaurants where we ate dinner for three hours and saw buildings that are three times the age of our entire country. It was fascinating to step into another culture and experience their different values and priorities.
2. Man's creations do not last forever.
Despite such an emphasis on longevity, it became abundantly clear that man's creations do not last forever. Even with the impressive efforts of the ancient Greeks, there are extensive portions of the Parthenon missing and much of what we saw in Greece are now in ruins. The fact that any of these temples, villages, and buildings still exist in some capacity today is incredible. However, the ruined state of man's labor serves as a humbling reminder of man's limitations. The fallen pillars and marred stones stand in stark contrast to the giant mountains in Delphi, clear water on the Gulf of Corinth, and beautiful countryside in Assisi, all of which remain majestic and unscathed. This is God's creation, utterly immovable and long lasting, and it is far greater than anything man could dream up himself.
3. All of man's creation points to the ultimate Creator.
Although man's creations are unimpressive beside God's majestic work, we continue to create. It would be absurd to assume that anything man makes is entirely from his own volition and ideas. All that is in this world was inspired by God and is under His dominion. This being the case, everything we create points to the ultimate Creator. This fact was incredibly evident on Grand Tour. Greece's many ruined temples are evidence of the emphasis placed on a supreme being, and the art and architecture of the Enlightenment is steeped in religion. One can not walk out of the Borghese Gallery without at least contemplating a higher power. The way Saint Peter's Basilica constantly drew my eyes heavenward or the way Michelangelo's sculptures celebrated God's greatest creation reminded me of the one whom we all will ultimately glorify. Creating is a gift unique to mankind, and it is a gift that magnifies the true Creator.
4. "All are from the dust, and to dust all return" (Ecclesiastes 3:20).
Possibly my favorite site we visited on Grand Tour was the Catacombs. The Catacombs of San Callisto is an ancient burial site in Rome where approximately five hundred thousand Christians were buried. We were able to descend into the Catacombs, walk through a few of many passageways, and see now empty graves and burial chambers which used to hold ordinary Christians as well as popes and martyrs. At one point along the way, I saw a glass case that held the disintegrated remains of a boy who had been buried in the Catacombs. What had once been a walking and talking human like me was reduced to powder, and all I could think of was that verse from Eccesiastes: "all are from dust, and to dust all return," (Ecc 3:20). In Genesis 2, God created the first man out of dust from the ground and breathed life into him. It was a quieting experience to walk where my brothers and sisters in Christ had once laid their dead and remember that even the bodies of God's people will one day return to the ground. However, it was also a joyful reminder of God's grace and faithfulness that the dust of our bodies is not the end of our lives, but rather the beginning of our soul's eternity with Him.
5. Beauty is essential.
If you go on Grand Tour and your jaw does not drop at least once a day, you are missing something. Beauty is everywhere, but it is incredibly evident on this trip. It was present in the Grecian countryside, in the main temple ruins, in the middle of the Adriatic sea, and in every painting, church, and sculpture. As we began to see these churches, I wondered about the morality of putting so much money and resources simply into making something beautiful. After all, Christians can worship God in a hole in the ground just as well as they can in the Sistine Chapel. However, the further along we got, the more convinced I was of the importance of beauty. I will not pretend to know the motives behind all of the beautiful churches, paintings, and sculptures we saw, but I can speak to the reaction they evoked. I and those around me were continually in awe. The beauty of these places created an environment that demanded reverence. Yet, for me, it was never toward the beautiful thing itself or the man who made it, it was always for a God who allows beauty such as this to exist. Man was created to marvel, and it seems that proper beauty evokes its siblings, goodness and truth, in such a manner that makes our God simply undeniable.
I could not be more grateful for the opportunity God has given me to go on this trip and learn these lessons along with many others. Grand Tour is a time to learn: learn about yourself, learn about your classmates, learn about God, and learn about His majestic creation. Grand Tour is truly unique, and its blessings are beyond words. I look forward to seeing what future Rockbridge students learn in Europe!
Olivia Reardon, '22, is attending Messiah University where she continues to pursue her passion for reading, writing, teaching, and dance. While she loves learning, quality time, and ice cream, she is particularly passionate about serving Christ in all that she does and says.