Dress Code
Dress Code Philosophy
Rockbridge Academy seeks to glorify God in both the character and culture of the school. In a culture in which personal expression is exalted, beauty is held in question, and the good of our neighbor is subordinated to the desires of the individual, we stand as ambassdaors for Christ to each other and to a watching world. Accordingly, the dress code has been established based upon these principles:
Our attire and grooming should point to the Lord that we serve.
Our attire and grooming should protray a heart of both modesty and humility.
Our attire and grooming should reflect respectful conformity to our biological gender.
Our attire and grooming should not seek to exalt the outward beauty of the individual student but rather seek to invest in and protect each student's virtue and character.
Our attire and grooming should support the orderly operation of our school.
Our attire and grooming should willingly conform to the standard, thereby requiring a decreasing level of oversight rather than increased regulation and oversight and the loss of the freedom that we have in Christ.
In summary, we ask that parents and students support a manner of dress and personal grooming that reflects the Christian, classical, and scholarly image of Rockbridge Academy. Students should appear neat, clean, and modest during the school day, seeking not to distract others or solicit oversight by their appearance.
Uniform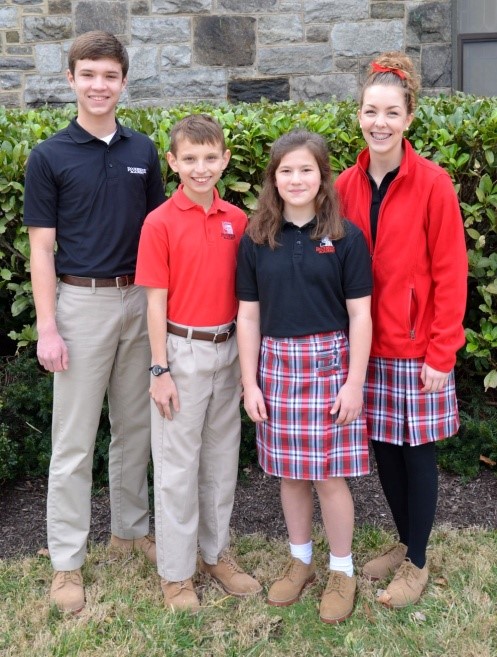 Rockbridge Academy adopted a new uniform standard effective March 1, 2017. The new uniform standard includes a Daily Wear option for Upper School students. Students opting to wear this uniform must also be prepared for the Dress Day uniform requirement. The Dress Day uniform is required whenever a student is giving a speech or oral presentation, when going on field trips or attending an in-school assembly, and when directed by the principal for appropriate school events.
Purchasing Uniform Clothing Options
All items are to be purchased from Dennis Uniforms or Lands' End (except where noted). Dennis Uniforms maintains local storefronts, and items may also be ordered online (school code BTAORB).
Several uniform pieces are sold by Lands' End. Rockbridge Academy's school code with Lands' End is 900030701. Parents should be aware that Lands' End frequently offers discounts of up to 40% on items at their website, as well as free shipping.
When possible, Rockbridge Academy parents organize uniform clothing exchanges. Approved uniform clothing items may be sold at the sale.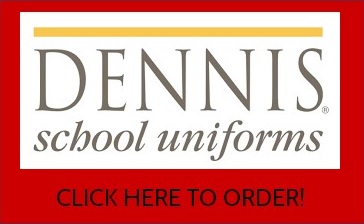 OR
At the Dennis Uniform Store
1110 N Rolling Road
Catonsville, MD 21228
(410) 869-4682