News and Events
Sarah Daly Signs with Emory University
By Riley Runge, Rockbridge Academy 9th Grade Student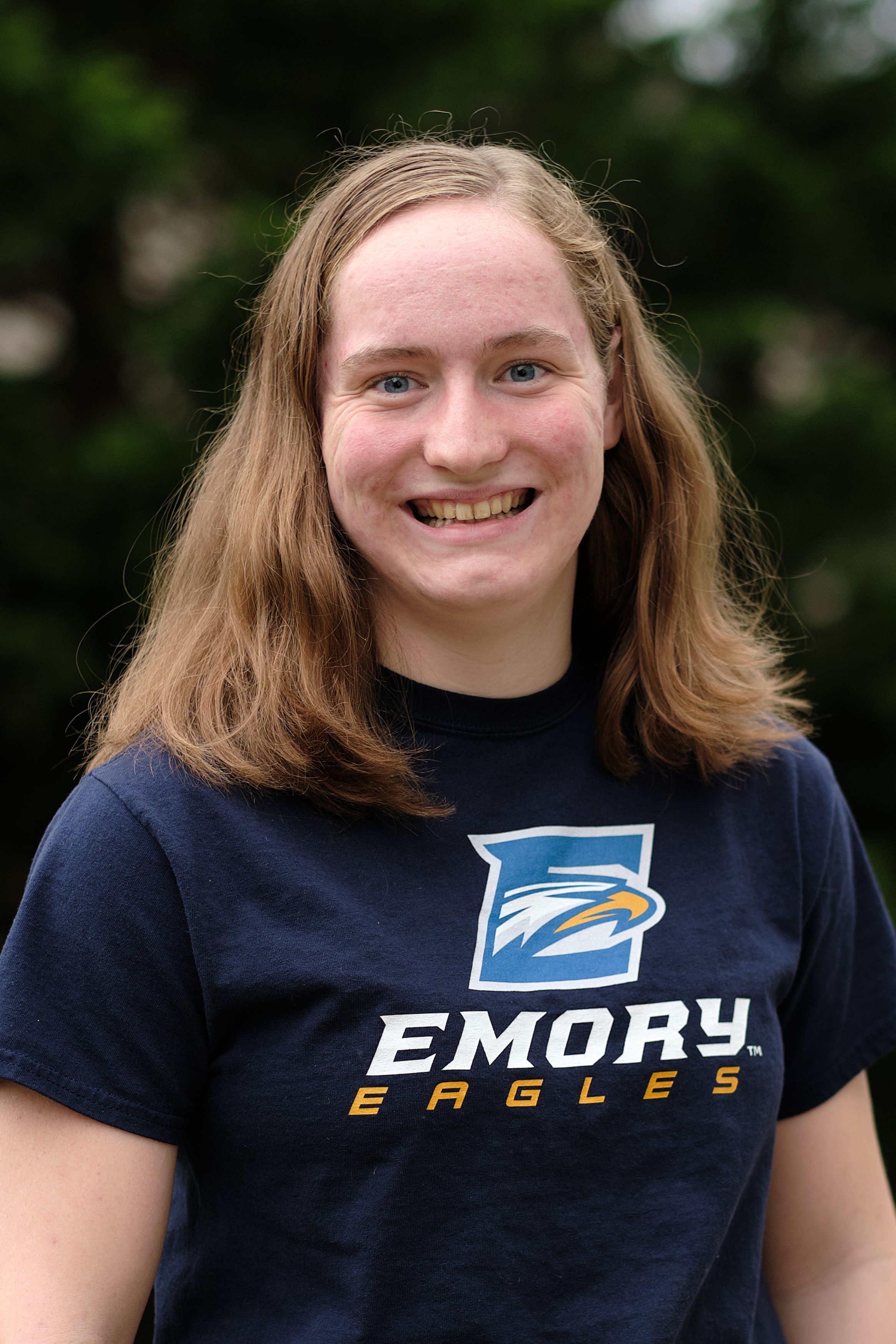 Sarah Daly is a senior at Rockbridge Academy whose love for swimming is so big that she has been accepted to Emory University to do what she loves.
Sarah has been swimming since she was six years old. "I remember my first swim meet when I was six," said Sarah. "I swam halfway across the pool and stopped before I finished the race." She also explained that stopping in a race will get you disqualified. "I always just thought it was kind of funny that I wasn't very good at swimming when I started and how with years of training and practice I got better," she laughed.
Swimming may seem like a solitary sport but it is also, in fact, a team sport. "Even if you finish the race with a good time, you couldn't have finished the race without your team behind you and cheering you on," Sarah said. As of right now she swims with the Monocacy Swim Club, but she has also swum for four different swim clubs as well as Rockbridge too. Though Sarah has had many exciting memories herself, her most exciting memory is one about her teammate. "One of my teammate's best races was when she got a qualifying time for a meet she'd been trying to get into for over a year," she explained happily. "I ran across the pool deck to hug her afterwards," she laughed.
She will be going to Emory University in Atlanta Georgia this fall 2021 to continue swimming. "They're a division three school which means I have a chance to swim at the D-III championships," she smiled. Sarah has had many memories with her past team but is also excited about making memories with her new team. "[Emory] is a really good school, and I really like the team. They're a great group of girls." She has met some of the girls on Zoom and heard about the traditions at Emory from them as well. They're actually part of the reason she chose to go to Emory. Sarah is a butterfly/freestyle specialist and will be an "impact player" and asset to the team as soon as she arrives at Emory as she has very competitive scores.
This fish is about to dive into a deeper pond, and she's ready.
Emma McLaughlin Signs with George Washington University

Click HERE to Read Emma McLaughlin's Towne Athlete Spotlight at What's UP magazine!
By Hannah Bumgarner, 9th Grade Journalism Student
"I'm excited to get to play lacrosse at a higher level than I've ever played before," said Emma McLaughin, a 12th grade student at Rockbridge Academy, who has played lacrosse at Rockbridge since she was in fifth grade. She has received an athletic scholarship to George Washington University to play women's lacrosse.
Emma is looking forward to college level coaching, opportunities to improve her skills, and a higher level of competition. She anticipates that games will be played at a much faster pace, and is ready to adjust to the speed of the games.
Emma remembers a home game at Arden when she was in the sixth grade. The Rockbridge team was losing by one goal to Indian Creek. She was determined to not lose their last game. She was standing by the opponent's goal and Hannah Sweeney won the draw, then threw the ball down the field. Emma caught the ball and took a shot that went between the goalie's legs to tie the game. This story shows that Emma is a determined and hard-working player.
One of Emma's teammates, Inga Sohmer, who played soccer, basketball and lacrosse with her thinks lacrosse is the sport she's most passionate about; Inga can definitely tell through practices and how she's always been a really encouraging teammate. "She's always excited; she's always encouraging us even if we aren't doing that well," Inga said.
This next story shows a time when Emma kept fighting to help a teammate who was new to the sport. Inga remembers a lacrosse game when she was new to the sport. She was the person behind the goal who passed to the cutters. The coach told Emma to pass the ball to any open player, so Emma passed the ball to Inga, and they tried over and over to score and didn't give up and eventually, Inga caught the ball and scored a goal.
Inga also remembered that sometimes when she and Emma would drive to practices and games, they would always play the song 'Girl on Fire' by Alicia Keys. They would scream the lyrics and would always get very hyped up for the game or practice. Emma always brought energy and excitement even in the small moments.
Emma's former coach, Miss Godfrey, says the team will miss Emma and the energy she brought. Her teammates and coaches will also certainly miss the way she always hyped everyone up before games.
As Emma goes to play at college, she will be missed, but like Inga said, "I just know she's gonna do amazing things, and I'm really, really happy for her about that."
By Mrs. Monica Ault, Assistant to the Upper School Principal
On the evening of Saturday, May 23, Rockbridge Academy honored its senior class with a first-ever "Tunnel of Light" – a drive-through celebration of the Class of 2020.
Gathering at Rockbridge's new campus in Crownsville, each senior was assigned a parking space to decorate with his or her family. Students personalized their spaces with special memories from high school, college sweatshirts and banners, balloons, and handmade signs. To ensure social distancing, families were separated from each other by a parked car on each side.
Then the drive-through began. Friends, family members, and the larger Rockbridge community – including many alumni – came to congratulate the seniors on their accomplishment. Much like the seniors' parking spaces, the cars were decorated with handwritten messages, signs, balloons, and streamers. Many drivers took time to greet seniors individually from their cars and encourage them in their future endeavors.
"The traffic was non-stop!" said one parent. "I couldn't believe how many people were kind enough to come out and encourage this class. It was heartwarming."
One mother was encouraged to see how many connections her senior had built at school over the years, especially with younger students. Another parent loved learning more about her senior's classmates: "We enjoyed seeing what each senior had displayed. It was a great opportunity to personally encourage each graduate in a way that was a little different than at a traditional graduation gathering."
The seniors, in turn, felt deeply "honored and loved" by their community.
The event was the brainchild of Rockbridge parents Tony and Amber Jordan, who wanted to cheer a graduating class that had lost most of its senior traditions to the coronavirus. It was such a success, they hope the tradition will continue into their daughters' graduating years. And why "Tunnel of Light"? Their vision, said Mr. Jordan, is that the seniors will continue to shine the light of Christ – wherever He leads them.
Earlier in May, seniors had been visited at home by the principal and headmaster of Rockbridge, who surprised them with a personalized "Congratulations to the Class of 2020" yard sign. But this event was the first time many seniors had seen each other or their teachers face-to-face since March, when Rockbridge Academy moved to remote learning in response to COVID-19 regulations. Several families expressed their joy at just being able to see each other again, even from a distance.
The Vote: A Privilege and Responsibility
Ryan McDowell's VFW speech won 1st place in the state of Maryland and went on to place 8th in the nation. Read his full essay below.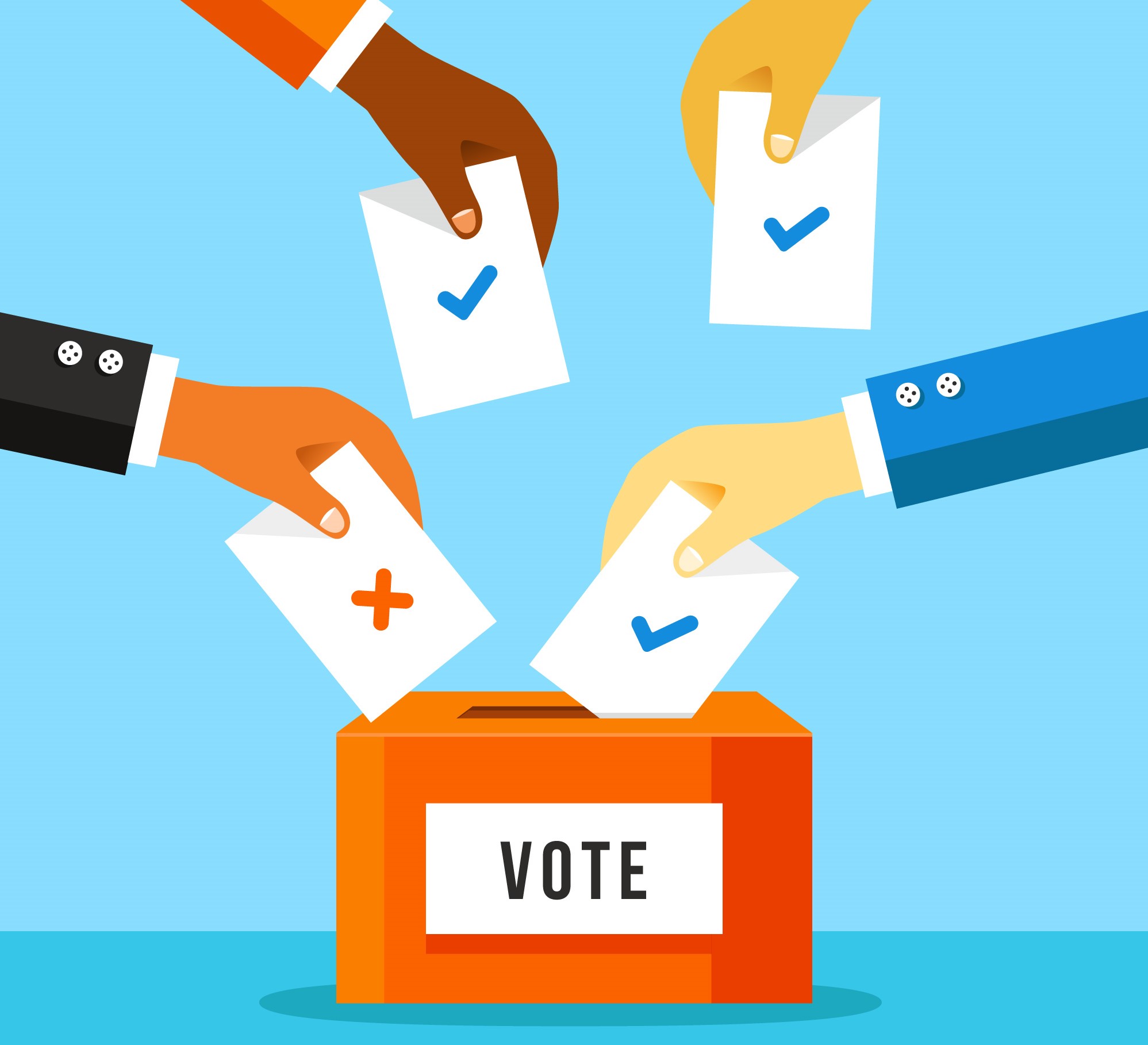 The Vote: A Privilege and Responsibility
My mother is a first generation American citizen. She and her sisters each came to the United States for college. While my mother chose to become a citizen, her two sisters have remained resident aliens while studying, marrying, and raising multiple children here in the United States. Recently, though, one of her sisters, my aunt, has begun the naturalization process after many years of living in America. Interestingly, one of her primary motivating factors in making this decision is that she wants to vote. Few would question the advantages of being a citizen, but many would be surprised by the importance she places on the vote. Why go through all the trouble of paperwork and bureaucracy just to be a single vote among hundreds of millions of others? How can one vote really matter in the grand scheme of things? Such an attitude is pervasive in today's culture, with many arguing that since any given vote will probably not change the election, it doesn't matter. However, such a position disregards that actions have value apart from their mere utility, that is, they are not judged solely based upon their effects. Rather, voting ought to be judged based upon what it represents and entails in addition to its result. Thus, my aunt's vote, my vote, and every other vote matters because it is the citizen's privilege and responsibility.
First, the vote is the defining privilege of the free citizen. Consider a government system under which you have no vote. You may be afforded protection, perhaps you would be provided some measure of care, but you would be taxed and made to obey the whims of whatever government you happen to be under, by force if necessary. You would have no control over what the government dictated because you had no vote. This is essentially the circumstance that the American colonists were in prior to the Revolution. Although they did benefit from the protection of the British Empire, they refused to remain under English governance because they had no voice in it. Their cry of "taxation without representation is tyranny" sums up their complaint. They were unwilling to comply with government power that they had no influence over. The vote is what gives the citizen such power, and as such, the vote is that privilege which separates the free citizen from the servant of the tyrant.
Every privilege, however, comes with responsibility, and the vote is no exception. This is revealed by the Preamble to the Constitution, which details how "We the People of the United States...do ordain and establish this Constitution." The basis for our current form of government is the people. It is the people who choose their representatives, and therefore have the ultimate control over the government. As George Washington said in a letter to his nephew, "the power under the Constitution will always be in the people." This power is manifested in the vote, which is given to every citizen. Everyone with power, though, must use it responsibly, so all citizens have a duty to use their votes well. To vote without careful thought and consideration is to abuse one's power by not ensuring that only those well suited for office are elected. On the other hand, not voting at all is unacceptable because, as has often been said, "all tyranny needs to gain a foothold is for people of good conscience to remain silent." When one does not vote, one gives up control of the country to those who may be unscrupulous or careless, so every citizen must protect the country from such by voting.
My mother and aunt are only two of hundreds of millions of others who have come to stay in America; not only as residents, but as one of the American people. They have chosen to seize the opportunity to influence the government, thereby accepting the civic duty to serve that government through voting. They did so not out of any foolish notion that their vote will be the one to change the course of the nation; they took the vote because it is the mark of the free. That is why the modern arguments against the importance of the vote fall short: they neglect to differentiate between what the vote does and what it is. Votes collectively elect America's leaders, but individual votes embody each citizen's liberty and duty.
A Weekend Wrapped in the Lord's Kindness
The Lord's kindness and grace were clearly evident as we look back at the festivities of an eventful and memorable weekend. The entire school gathered around our Rockbridge "R" for an historic school-wide photo. Then, our first pep rally at Evergreen included cheers lead by Mrs. Fix and Mrs. Goheen with over 300 red pompoms fluttering through the air. We also had a drum corps led by Mrs. Ball and our dialectic choir students. Each of our fall sports teams were acknowledged, and the varsity teams broke through banners as they ran into the Rockbridge gym amidst grand fanfare. The grammar students made the very best of fans as they cheered and hollered with excitement!
The upper school students then partnered with their grammar school buddies and walked outside to the tree planting ceremony. Our juniors and seniors participated in planting the copper beech tree with custom Rockbridge shovels (thank you, Mr. Schingeck), as they will be the two classes of students who will not be moving into the Evergreen Campus prior to graduation. The copper beech tree is a nod to the copper beech tree planted over a 100 years ago at Belvoir. May the Lord preserve the heart and vision of our school such that, in a 100 years from now, Christ would remain pre-eminent in our school.
Bringing Some Rockbridge to the Woodbridge
by Natalie Watson, journalism student and cross-country runner
The Rockbridge varsity cross-country team traveled to Los Angeles, CA, from September 19-21 to run in the Woodbridge Classic, a nationally acclaimed annual meet with over 15,000 runners and 400 teams present. As the only MD team to participate in the history of the Woodbridge meet, the team witnessed beautiful running. When the 2018 varsity girls' cross-country team won the small school division in the Maryland Private School State Championship last year, no one expected to wind up in California at a national invitational 10 months later.
When Mrs. Mandy Ball, head coach, first received the invitation to this meet, she sent it to Mr. Jerry Keehner, the upper school principal and assistant coach. Even though she had originally passed it along as a joke, Keehner replied, "Let's go." Practical considerations were subsequently answered when the team was blessed in early spring with generous donations of both money and airline points. The donors were both from the Rockbridge community, as well as those who don't have children in Rockbridge.
Between the long airplane rides, car trips, meals, running, and tourist opportunities, the team enjoyed great fellowship with one another. Thanks to the 12-person vehicles rented in order to transport the entire team – one for the guys and one for the girls – LA traffic meant even more bonding time. It took three hours to drive a one-hour trip the first day. Whether it be researching micronations, playing Risk, listening to music, or telling stories, the team made many memories on the road.
After a long day of travel, the team went to preview the sports complex where the meet would be held. It was nighttime, and the soccer fields were lit up with spotlights. The team enjoyed an unused field and ran a few laps in the dark, being able to see just barely from the nearby lights. While stretching, many runners enjoyed looking at the stars, which surprisingly were visible.
Arriving at the meet Friday afternoon really put things into perspective. When first seeing the enormous complex filled with activity while driving in, there were many exclamations of astonishment. There was a sea of tents in every different color. As more teams arrived and the constant activity of races started, the atmosphere became electric and there were runners in every direction.
"Everyone was super pumped – more so than usual," commented Emma Williams, sophomore.
"It was very congested and there were so many people there that it was difficult to think," said Jack McLaughlin, junior.
The starting and finish lines were the center of activity all night long. The start line extended the width of two soccer fields, and all runners had to funnel into a path approximately 10 yards wide; everyone had their game face on. Running the first mile felt unreal; running under the lights felt like being in a movie.
"The start had so many people and I was just one of those people so that I felt very tiny and that I had to push very hard at the beginning in order to get a position," said Eden Logan, freshman on the team. "The pure size of the meet also helped me run my fastest," she said. Finishes were intense, especially since there was a 90 degree turn to execute without getting passed directly before sprinting and entering the finishing chute.
Rockbridge ran in the "Novice Boys White/Red," "Varsity Girls-A White," and "Varsity Boys-A White" races. Afterwards, the coaches were pleased with how the teams placed, and many team members ran their fastest 5k ever. The girls finished 15th out of 40 teams in their division, and Lauren Bailey, Hannah Skwarek, and Natalie Watson medaled by finishing in the top 100 of their race.
On Saturday, the team enjoyed the beach and dock at Santa Monica Pier, followed by a hike to the Griffith Observatory. At the top, there was a beautiful and open view of LA and the Hollywood sign. "It was really surreal being in California," said Paul Ward, a sophomore on the team.
The team then witnessed elite runners in the sweepstakes races on Saturday night, when Nico Young made the record for the nation's fastest high school 5k, running a 13:39.7. "It made the other races look like they were in slow motion," Williams reflected.
THE FIRST FEW DAYS OF SCHOOL
We give thanks to the Lord for an historic opening day at our Evergreen Campus!
CELEBRATING 25 YEARS AND A NEW BUILDING!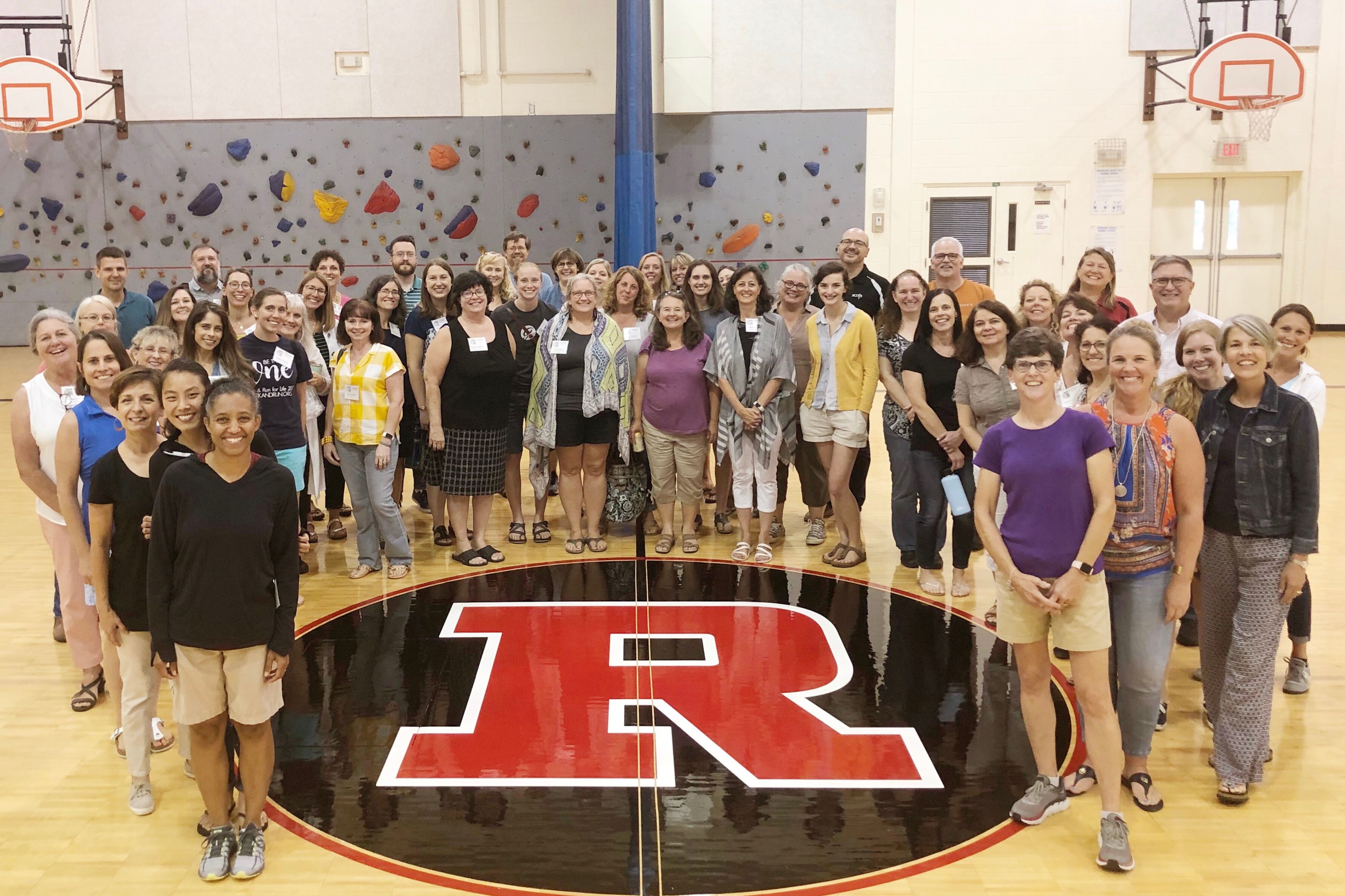 What does an educational model from 500 hundred years ago have to do with a 1349 average SAT score today, an 18-day capstone trip through Greece and Italy, a 25-year anniversary, and new building?
Answer: Rockbridge Academy! We are a classical Christian school right here in the heart of Anne Arundel County. In 1995 a small group of like-minded families were looking for a more integrated, systematic, and biblical education for their children. They returned to the roots of classical methodology that teaches to a child's developmental stages, capitalizing on a young child's memory in the Grammar Stage (K-6th grade), developing critical thinking in adolescents through Socratic discussion in the Dialectic Stage (7th-9th grades), and honing communication skills in the teen years, to finally form winsome, thinking, graduates in the Rhetoric Stage (10th-12th grades). The ancients called this system the Trivium, or "three ways."
What's the secret to the success?
Answer: The old adage, "There's no school like the old school," might be right. The results of applying such a model are humbling. Our students are not necessarily "gifted and talented," yet they rank among the highest-scoring students across all measures of standardized testing among all private and public schools across the state and country. But more important than the numbers, students at Rockbridge Academy develop an appreciation for the enduring and objective virtues of truth, goodness, and beauty, respect for the image of God in all people, and a reverence for Christ as Lord of all knowledge.
What about this trip to Greece and Italy?
Answer: There are many unique things that students at Rockbridge Academy experience both inside and outside the classroom that foster the growth and maturity of the whole person. Feasts, field trips, and festivals complement their classroom learning and build toward a capstone 18-day educational Grand Tour trip through Greece and Italy for rising seniors. Starting from kindergarten with simple training in etiquette to public speaking opportunities that culminate in Upper School soirée events and thesis projects, our students are well-prepared for academic and cultural pursuits of endless variety.
What else does Rockbridge Academy offer?
Answer: Rockbridge Academy offers the full complement of services you'd expect from a K-12 school: small class sizes, before and after care, college prep caliber academics, three seasons of athletics teams for middle school and varsity, and award winning choral, instrumental, and art programs. However, at the heart of our school is our community—a community of support in a joyful environment where each child can flourish. Our devoted teachers love God, love their students, and love learning. They have a desire for each child to succeed and grow in the unique ways they are gifted, and alongside parents, this community comes together to nurture each individual.
What is most exciting about a 25th year and a new campus?
Answer: As we kick off the 2019-2020 school year, our 25th year in operation, we make the historical leap of opening a campus of our own! With the purchase of a new home on Evergreen Road in Crownsville, MD, Rockbridge Academy embarks on the long-anticipated dream of seeing our K-12 school on one campus. What is most exciting about our future is now having the space to grow, to provide room for families to meet and enjoy being together, and to make a classical Christian education more accessible to more families in our area. We invite you to come see the exciting things happening at Rockbridge Academy!
YES TALKS
Dr. Hull Speaks on STEM Careers and Calling at YES Talk
by Leah Persons, 10th grade journalism student
Dr. Cliff Hull spoke to 9th to 12th grade Rockbridge students during a Young Engineers and Scientists (YES) talk about different careers in the STEM field and how to decide from a biblical standpoint what to do in life.
"It was really cool how he tied everything to Christ," said freshman Tomi Akinyelu. She said that Dr. Hull talked about trusting God to guide Christians in what to do in life.
Dr. Hull has done a YES talk before and was in fact the first YES speaker Rockbridge ever had. The first talk he gave focused on chemistry, since he is an analytical chemist who does research on fuel cells.
Dr. Hull said that he decided to discuss not just STEM, but how to decide a career in general because he wanted to do something with a broader focus and something that would encompass the entire scope of engineering and science. Dr. Hull also incorporated a biblical worldview into this topic by explaining how a Christian's calling helps guide them in their careers.
During his YES talk, Dr. Hull explained what STEM is. He also said that in order to discover one's Christian calling, one needs to belong to God, follow Him faithfully, discern one's abilities, and then fulfill that calling. Then, he listed different degrees and fields within the STEM area to help the students see if their calling is somewhere in the STEM field. At the end of the talk he challenged Christians to make inventions or discoveries in the STEM field. For example, he discussed how a student with a biochemical degree might seek to create an artificial womb.
At the end of the YES talk, Dr. Hull gave out The Call by Os Guiness and What Color is Your Parachute (Teen Edition) by Richard Bolles, two books that talked about different callings and careers. "I wanted to do something tangible for the students and bless them," he said.
The students enjoyed the book prizes. "He was really kind in giving out those books," said sophomore Kait Atwood.
Senior Kathleen Wallace, the coordinator of the YES talks, said that Dr. Hull was in Mr. Keehner's office one day saying that he wanted to come back and talk to the students, so she coordinated a time with him to come and speak.
Wallace really liked Dr. Hull's focus for the talk. She explained that she enjoyed that he urged the students to do what they love, while also serving God.
The student's thoroughly enjoyed Dr. Hull's YES talk. "He had a lot of really fun puns," said freshman Lily Bailey.
Dr. Hull also enjoyed talking to the students. "I enjoyed it when the students came up to me afterwards and thanked me," he said. "I thought it was encouraging.
MOCK TRIAL
Congratulations!
The February 7, 2018, competition was the first one for the students on the defense team, and the fourth competition for the team as a whole. Rockbridge remains undefeated as they go into the fifth week of competition.
Last year, the team was undefeated in Anne Arundel County and went on to the Circuit Championships. Congratulations to the Mock Trial team! Go Scots! Join them this Wednesday as they take on Annapolis Area Christian School at the Circuit Court for Anne Arundel County (8 Church Circle, Annapolis, MD 21041).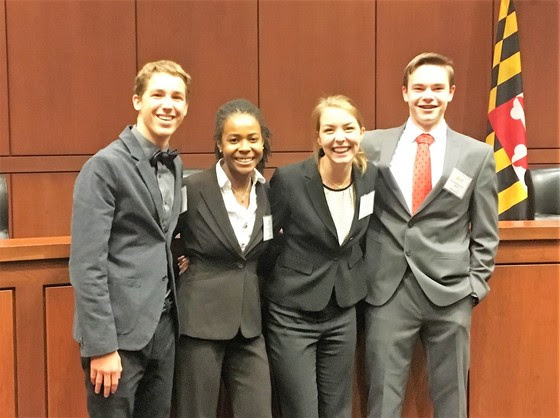 Congratulations to our students who competed in the Maryland State Moot Court Competition!
On Saturday, November 10, 2018, Rockbridge Academy juniors, Charity Arrington and Lauren Bailey, competed in the Maryland State Moot Court Competition. The competition involved student attorneys arguing a case on appeal to a mock Supreme Court. This year's competition involved issues concerning the legal interpretation of the First and Fourth Amendments. Student attorneys are required to prepare an argument for presentation, but the greater challenge comes from answering questions from the panel of judges. Students are asked questions presenting hypothetical extensions of their arguments, as well as questions about the relevant case law. The Rockbridge team, competing for their first time, performed stupendously, making it through four preliminary rounds to the state finals. They lost by a narrow three-point margin, ultimately placing second in the state. Congratulations to these outstanding students!
Also, a shout out to our alternates, Ben Ault and Owen Schulze, who also prepared for the entire two months with the team!
ROCKBRIDGE STUDENTS AT VFW SPEECH CONTEST
VFW (Veterans of Foreign Wars) Voice of Democray and Patriot's Pen Winners
Congratulations to Ryan McDowell, Rockbridge Academy junior, and Michael Grube, Rockbridge Academy 7th grade student, on their participation in the VFW (Veterans of Foreign Wars) Voice of Democracy speech contest and Patriot's Pen essay contest.
Ryan won 1st place in the state of Maryland and will advance to the national competition in March. Michael won 6th place in the state of Maryland. Both received monetary awards.