Rockbridge Academy Blog
Posts Tagged "book"
October 01, 2020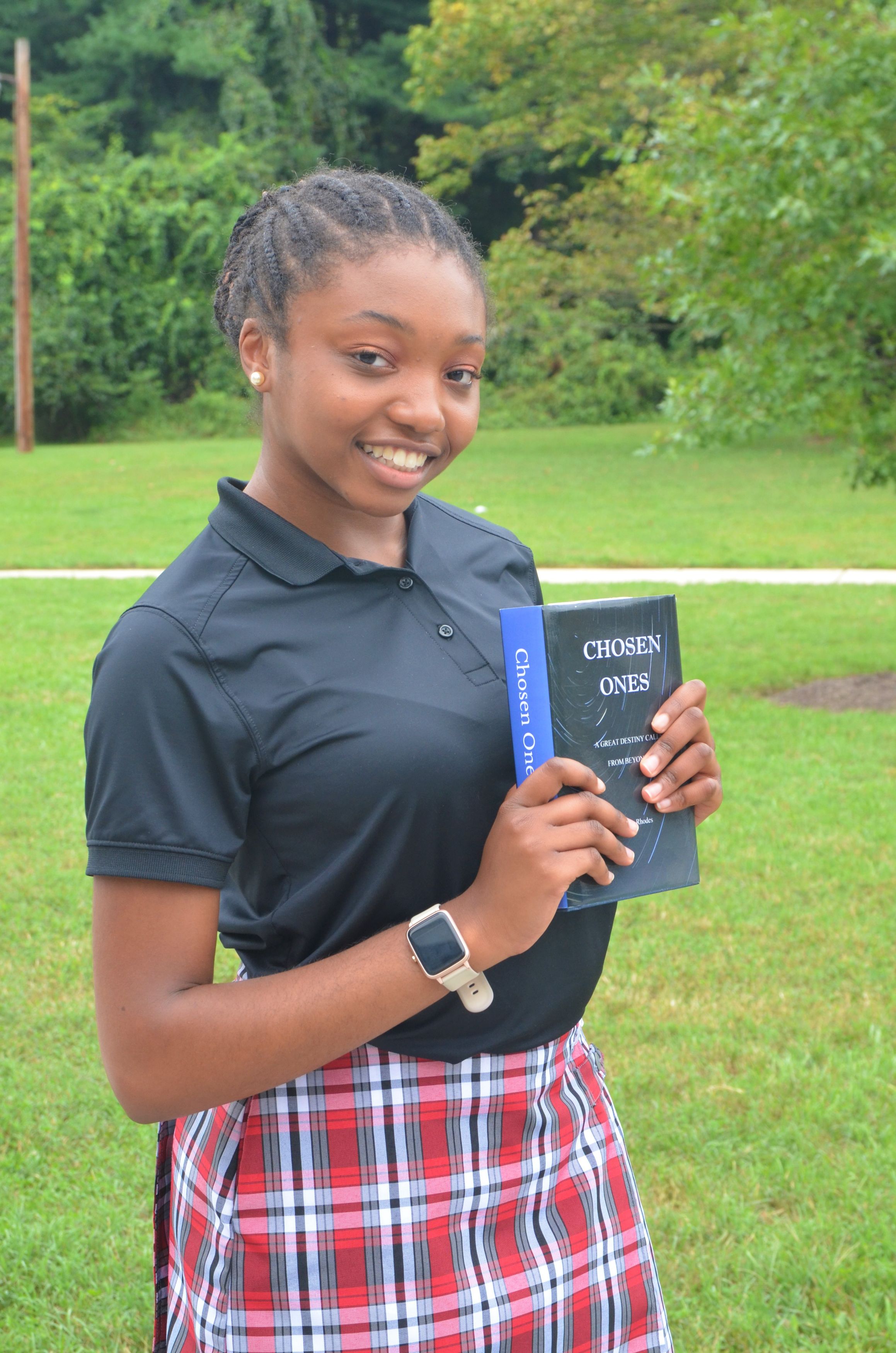 In May 2020, Ivanna self-published her first book, Chosen Ones. This fantasy fiction novel is now available to the public on Amazon and at Barnes and Noble. The road to getting her first novel on the shelf was not easy or straightforward, but it was a rewarding process nonetheless. I interviewed Ivanna about the process of writing Chosen Ones and how Rockbridge Academy influenced her ability to achieve this goal.
What was the process of writing and publishing Chosen Ones like?
"Publishing a book is not an easy process. After you finish writing something, in order to protect it from infringement, you have to get it copyrighted with the US copyright office so you can have all of your intellectual property protected. After that I started looking for an editor to edit it because I wanted to make sure it was completely fine before I started to put it out there. My editor is actually a former graduate of Rockbridge [Catherine Roshner], and she herself is an author with a major in English, so she knew what she was doing. My violin teacher knew her and recommended her to me and me to her, and so she took my first draft, and she did it in a month; she did content and grammar and style, all of that. She gave me her comments and I went from there. When I went to turn in my second draft to her though, she was unable to do it due to her own job, and so I decided that I would have to self edit. So I ended up doing an extra twenty-four drafts, all self edited, so it took a total of twenty-six drafts and it was only then that I was like, 'okay, I think I can publish this.'"
How has your time at Rockbridge influenced your ability to write a novel?
"I always thought that I was an okay writer, and then I got to dialectic and Mr. Head's writing class. Structured writing has not always been my thing, because with fantasy you can pretty much do whatever you want and no one will care, but with structured writing there are guidelines you must stick to. But it has been helpful because learning the right structure, even though it's not always necessary in the realm of fantasy fiction, is still a very good skill to have and it is a skill I did not have. Literature classes and writing at Rockbridge has improved my strengths in research and in grammar and style."
Is there a message or moral in Chosen Ones that you want your readers to take away?
"There are several messages and morals that I tried to bring out in Chosen Ones. One of the biggest is the theme of redemption. The idea that even those who have gone wrong can be turned back to the good side."
How has your time at Rockbridge influenced the moral of your novel?
"At Rockbridge we read a lot of books that are fictional but have underlying moral themes like A Tale of Two Cities, or Macbeth, or stuff like that. So the moral was influenced by the fact that I started paying more attention to how the authors would hide the underlying moral value of their story underneath the fictional aspect of it. That definitely influenced the moral, especially how to do it in a way that it is clear, but also flowed well with the story."
What would you tell someone trying to finish a book?
"Commit! You have to commit to finishing a book. Because it's on the shelf it looks like it was easy, but it wasn't. You must commit and you must be willing to go through both the hard and the easy in order to make it to the end. I know for me there were a lot of times I wanted to give up, I was like 'this is too hard, I don't even know what I am supposed to do.' But I was like, 'I've come this far and it would be a shame to stop because I quit.'"
Is there anything else about you or Chosen Ones that you would want people to know?
"Chosen Ones probably would not have gotten finished if it hadn't been for my back surgery which I had the summer of 2019. It was a major surgery, I was on bed rest for six weeks. Because of all that downtime I had, I was able to get a huge chunk of it done. I had not been able to find time to do it before, so because of that I was able to do a lot of writing. I feel like if I hadn't then it would probably still be in process today. So that was a huge blessing, and I am very glad for that time I had to finish it."