Our Blog
Rockbridge Academy Blog
Posts Tagged "Bible"
January 12, 2022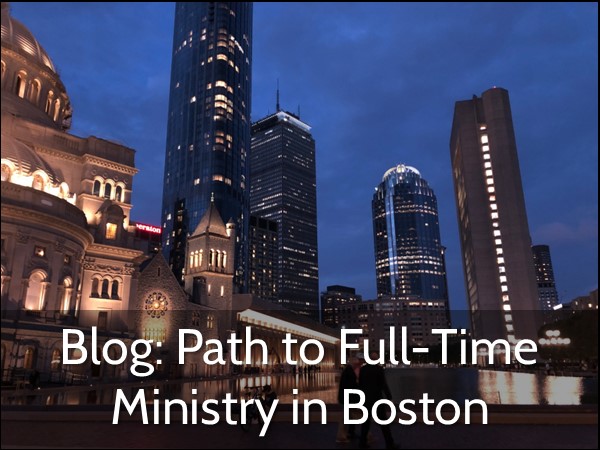 This past semester, I began working with InterVarsity Christian Fellowship as campus minister at Berklee College of Music in Boston. From when I accepted the job in March to ending this first semester of full-time ministry, I've been amazed how tailor-made this job is for me, a gift from God combining three of my deepest passions: music, college ministry, and Jesus.
My passion for music has only grown in more recent years, but back when I was at Rockbridge, you could catch me in musicals, choir, and quartets (I even made it into the orchestra as a late-addition percussionist my senior year). Since then, my love for music has grown, both as a listener/appreciator and as a performer.
My passion for college ministry developed right before I began seminary. I was working as a camp counselor at Summer's Best 2 Weeks in PA, and in my final term, I was co-counseling a cabin of high school guys. During the day, we'd play sports, race boats, goof off in the mess hall, but then after lights out, my co-counselor and I would invite anyone who wanted prayer or to process life to come out on the porch to chat. A different camper accepted our invitation nearly every night, sharing the weight of social pressures, addictions, anxiety, and more. We would chat and pray, sharing the love of Jesus with each one. Right after that experience, I sensed that God was calling me to college ministry—who's there on the porch when individuals like these head to college, where those pressures, questions, and fears will only grow? As I worked through my degree at Gordon-Conwell Theological Seminary, I did some ministry with students at Gordon College and then interned with InterVarsity at Endicott College in Beverly, MA, for a year. I knew God was calling me to stay in Boston and that pastoral ministry was in the cards down the road, but college ministry was the call for now.
My passion for Jesus was especially sparked in two classes at Rockbridge. In 7th grade Christ in the Old Testament class I was hooked by Mr. [Nathan] Northup's vivid teachings on how the Bible was all connected with Jesus shining through all of it, as well as his fantastic illustrations and stories. In 11th grade New Testament class, we worked from Luke through Romans paragraph by paragraph; I didn't even take notes, I just wanted to listen as we discussed the depths in the pages in front of us (and laughed at Mr. [Tim] Feeney's jokes). Both of those classes contributed to a desire to dive deeper into Scripture that led me to an undergraduate degree in Biblical Studies and then to seminary. (As a cool bookend, my final work in seminary was presenting a message on Christ in the Old Testament to the Endicott InterVarsity chapter.)
As much as I love the academic stuff, that is not what has kept me going. From high school onward, I've wrestled with doubts, mental health, fears. I have questioned my love for Jesus and his love for me plenty of times. I've experienced loss, ache, and silence. Yet even in all of this, Jesus has shown himself to be the Shepherd of my soul, even when he reveals himself as faithful Surgeon. This is what ultimately motivates me to be a minister at Berklee and wherever I am in the future. I've experienced Jesus alone as the light in the darkness and injustice of this world and as the healer of what is broken, lost, and wounded in myself and the world. And I want students to know his grace and easy yoke and to share it on their campus and in our city, bringing his light to the lost. The Holy Spirit has already been doing exciting and powerful work on Berklee's campus. It's an honor to witness and be a part of it.
If you'd be interested in hearing more about my ministry at Berklee and partnership opportunities (prayer/financial), please reach out to me at sskitchin96@gmail.com and/or follow my monthly newsletter at https://sskitchin.wordpress.com/.
November 19, 2020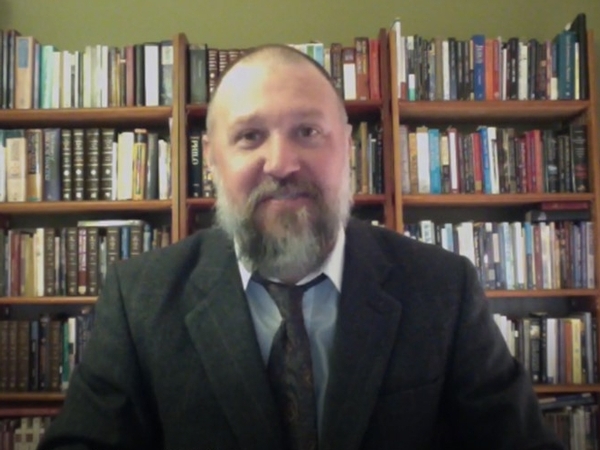 Since 2005, Mr. Nathan Northup has been faithfully teaching Bible at Rockbridge Academy in the upper school. He shares IN THIS VIDEO the heart of why we teach Bible at Rockbridge Academy. More than Bible knowledge, our desire is that each and every student would see and know and love Jesus, our Savior, and that they would be able to evaluate their whole range of life experiences in light of the Scriptures.
November 10, 2020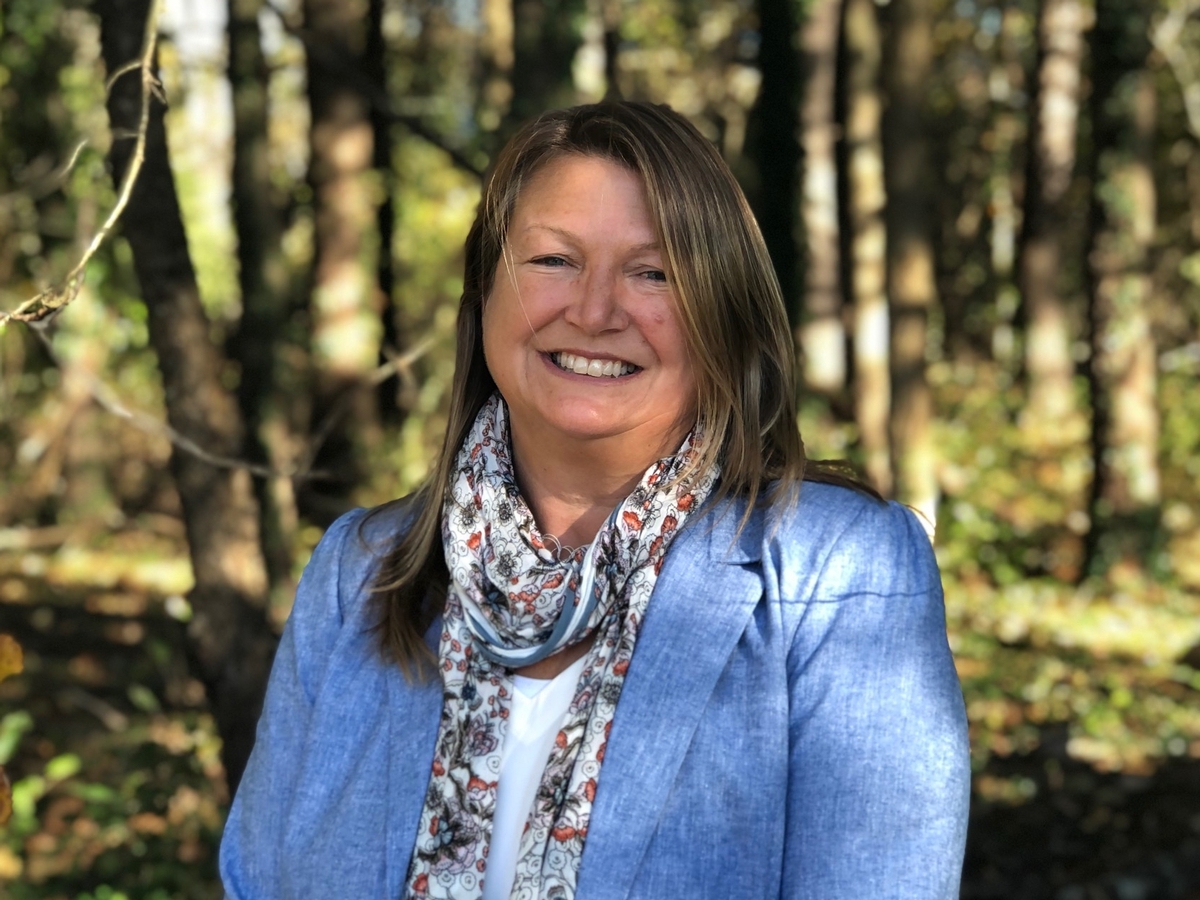 Mrs. Kim Williams is never without a mission. Whether she's piloting airplanes, teaching medieval history in a 4th grade classroom, or raising her three children, she approaches her duties with determination and humility, giving God control of the cockpit. Many of us have benefited from her time teaching at Rockbridge—first 4th grade, now 10th grade Bible. But before she ever graded our papers, she served in the United States Air Force.
Mrs. Williams joined the Air Force when a recruiter came to her high school. Not only was joining the military a way to pay for college, but it offered her a chance to see the world and serve her country. She served 23 years total, 10 on active duty.
While on active duty, Mrs. Williams participated in several missions, but she especially remembers piloting the KC-135, "which was basically a big gas station in the sky," she said. It flew in a circle at a fixed location waiting for planes to refuel. Sometimes, these planes would meet from two different Air Force bases across the country. Mrs. Williams described this meeting of two airplanes connecting mid-air in the same piece of sky as "a controlled collision."
When she first became a mother, she left active duty and joined the Air Force reserves. During this time, she worked at various military bases, including Andrews Air Force Base and even the Pentagon. While at the Pentagon, she worked in the "Lessons Learned" office, where the Chief of Staff sent her team to various active duty units to interview soldiers who experienced an event or were part of a project that had remarkable mission impact. Gathering and publishing lessons like these could then educate or benefit the rest of the Air Force. "Maybe there was a big success story in a unit," she explained, "and he might say, 'Go capture why this was such a success. What made it a success?'" Along the way, Mrs. Williams learned her own lessons.
"Being in the military gave me confidence to try something new," she said. "You're always having to do something new. You just say, 'Here I am, let's figure it out.'"
While still in the reserves, she was called on an additional mission—teaching—a job she approached with the same can-do attitude. When she brought her daughter, Sarah, to Rockbridge Academy, she became interested in the Rockbridge mission. "I watched the teachers and how they had such a big influence on the young people they served," she said, "and I thought, 'Wow, this is a pretty neat mission, and I want to be a part of it.'"
At first, she thought she'd teach in the upper school. But when Mr. Mike McKenna, former Rockbridge headmaster, told her she'd teach 4th grade, she thought, "What in the world?" However, she soon came to love the age. "I love how they love you," she says. "They're not self-conscious, they're just themselves. So, when Jesus says come to me like little children, this might be what he means, to come with hearts wide open, humble, and beautiful."
Mrs. Williams taught 4th grade for 9 years. This past year, she transitioned to teaching the 10th grade Bibliology and Hermeneutics class. She taught many of her current 10th grade students when they were in grammar school, "so they know I'm crazy already," she laughs. Despite the age difference, she hopes to integrate aspects of her 4th grade Bible curriculum into the 10th grade lessons, primarily using the book of Isaiah. Since Bibliology focuses on ideas, Isaiah will help her refer to tangible examples of those ideas. "God must have done that," she said. "He puts these things on your heart."
"It brings me a lot of joy to help people in the next step of their journey," she said. "To watch people grow was more fun than flying airplanes, which perhaps not a lot of people would say."
Mrs. Williams doesn't fly airplanes anymore, but she still aims high. "Be ready for adventure," she advises students. "Have a positive attitude in the midst of it, and be flexible, and have eyes to see those around you." Though no longer serving in the Air Force, she's still serving the Rockbridge community, and her unstoppable mission remains: pointing students towards the Lord.
Mrs. Williams graduated from the United States Air Force Academy in 1993 and reported to Pilot Training at Vance Air Force Base that same year. She met her husband, David, in Pilot Training, and they were married in 1997. Navigating her own life in Christ, raising three beautiful children, returning to school for a masters degree in Biblical Studies, and serving in and out of the military in varied careers over 23 years of marriage has been both challenging and fulfilling. For Mrs. Williams, soaking in and teaching God's Word during these years has been one of her greatest joys.
January 29, 2019
During my many years at Rockbridge Academy, I'm often asked what curriculum we use for science, history, math, or Bible. While we provide many resources to our teachers and have a few typical textbooks for occasional student use, for the most part we use original sources. An original or primary source is evidence from the past. For example, diaries, letters, constitutions, wills, naturalization papers, treaties, and military papers are all primary source documents. A secondary source is developed from primary sources. It tries to make sense of the past and can be very helpful, but our bias is to encourage our students to go ad fontes. Ad fontes is the Latin phrase which means "to the sources."
Even the average man or woman on the street can see the benefit of going ad fontes. A more common paraphrase of this idea nowadays is when you hear folks say they got their information "straight from the horse's mouth." This indicates that their knowledge is from the highest authority. We say this to make the point that our source can personally verify the fact in question because they were there. In our court system, we get after truth by excluding hearsay from witnesses and desire only what they themselves have witnessed or experienced.
Of course, there are weaknesses with original source documents. An original or primary source is likely biased in one direction on the issue at hand. The identity of the author may even be in question. Often in our school selections the author is usually no longer alive so they can't be questioned further to verify what was meant. Semantic range often changes over time, and older writings can be difficult to read and even more difficult to understand. So why not just give the student the Reader's Digest version of the facts and move along?
What some consider a weakness about ad fontes, we consider a strength. Primary source documents must be evaluated within their context, compared with other evidence from the time period, and students must think and reason out their conclusions. Sounds like a dialectic or logic exercise, right? Right! So what does this have to do my third grader? Well, grammar school students gather facts in preparation for later learning. A well-informed foundation in history makes research and evaluation of original sources easier and more familiar. As grammar students grow and are able to read to learn, they learn about The Histories by Herodotus who tells of Demosthenes the great orator (384-322 BC). Later when they read Patrick Henry's moving "Give me liberty or give me death" speech, it makes sense that the founding fathers called Henry the Demosthenes of his age. Fourth graders memorize the Nicene Creed, and read excerpts from Augustine's Confessions and Marco Polo's The Travels. Fifth graders read from Poor Richard's Almanack by Benjamin Franklin and memorize the Mayflower Compact, the famous beginning to the Declaration of Independence, and the Preamble to the Constitution. Sixth graders read from the Constitution, the Monroe Doctrine, refer frequently to its amendments, memorize the Gettysburg Address, and read MLK's I Have a Dream speech. In Latin, these students translate from Livy the Younger's letters. The gift of reading original source documents gives the flavor of the times, which not only enlivens the facts but gives emotional insight into the zeitgeist of the times being studied.
While going ad fontes gives a foundation for the past, the greatest original source document to read, re-read, memorize, and meditate on is, of course, the Bible. This text builds a foundation for all our lives. Our first graders begin to read from the translated ancient text during this trimester. Second graders read from it with help from their teachers. Third graders read from it daily as a class. Fourth through sixth graders read from it daily, either as a group or individually. While we teach older students about Bible dictionaries and commentaries, we try to keep the main thing the main thing.
As your child's primary educator, you can reinforce this love for first things by reading original source documents together or even going to visit some of the most famous. The Magna Carta, the Declaration of Independence, the Constitution, and the Bill of Rights are a Metro ride away in our National Archives. There is a floor in the Bible Museum that traces the history of the Bible ad fontes. A day trip for your family may help you develop more of an appreciation for a curriculum that is filled with original source documents, especially that most authoritative document of all.