Welcome to Rockbridge Academy
Rockbridge Academy is a K-12 classical Christian school serving the Annapolis area (including Baltimore and Washington, DC). We were established in 1995 as one of the very first classical Christian schools in the nation and have lead the way since in classical Christian pedagogy. Though excellence in educational training is clear through the academic results of our students, the heart of our mission is and ever will be an unwaveringly Christ-centered focus where students are prepared, not just for a vocation, but for a life-long journey with Christ.
Our Mission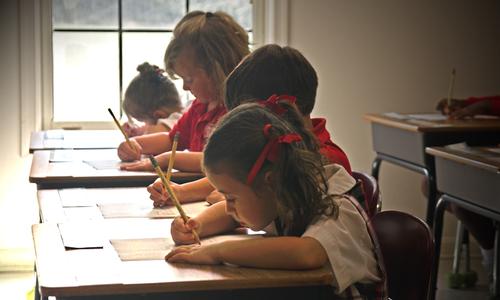 To provide a distinctively classical and unwaveringly Christian education, encouraging the pursuit of goodness, truth, and beauty in all of life.